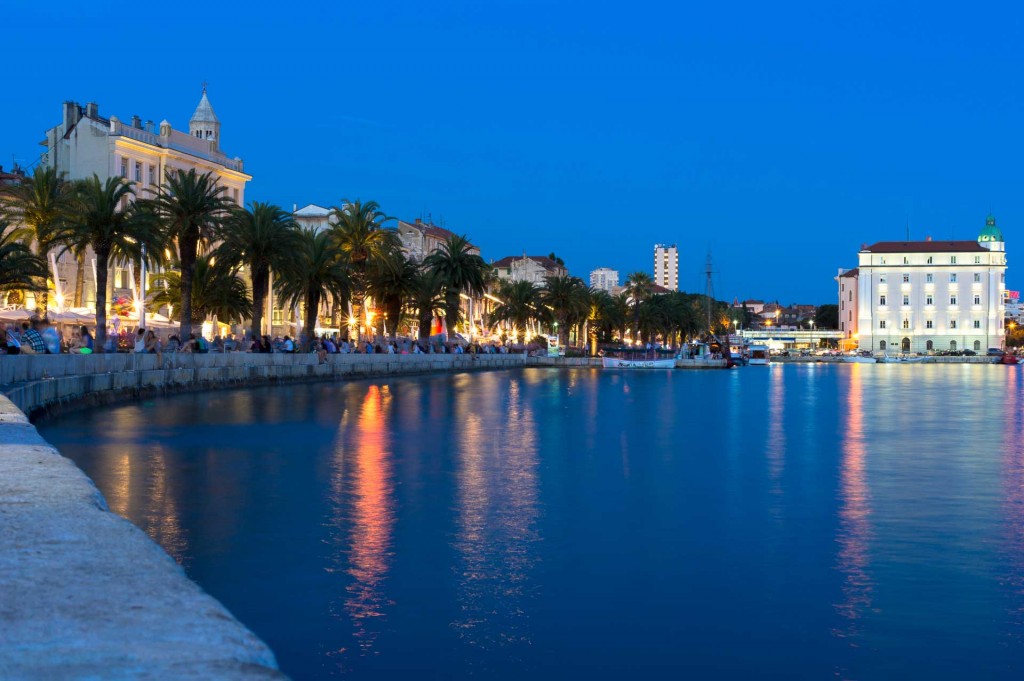 To book Natasa's apartment in Split, click here.
While on a two month trip to Europe this spring, Trav and I decided to "settle down" in one place for at least three weeks.
Having always wanted to visit Croatia, we thought a little bit of sun, sand and surf was the perfect place to call home for a few weeks.
And while we didn't exactly manage to stay in one spot the entire time (we took an epic road trip down the Croatian coast into Montenegro and then over to Bosnia Herzegovina) we did manage to fall in love with the country of Croatia!
We decided a good home base would be in the city of Split, which is a coastal port town in the middle of Croatia and the main jumping off point to get to many of the amazing islands.
Since we would be in Split for 3 weeks, we knew we wanted a rental apartment, and so we searched using AirBnB.
Ultimately, we found the perfect apartment, which was just a short five minute walk to the best beach in Split and about a ten minute walk to the historic old city center.
Details
Upon arriving in Split at 7am (by overnight train), our fantastic Airbnb host, Natasa, picked us up at the train station and drove us to her apartment.
The two bedroom apartment was a great size and definitely big enough for two couples.
Most of the time, Heather and I stayed there alone but during our last week some of our British friends came for a long weekend and there was plenty of space.
The living room was open, airy, and had a large sectional couch.
One of my favorite parts of the apartment were the windows, which opened fully and covered the whole wall, allowing for a nice ocean breeze and tons of sunshine to pour in.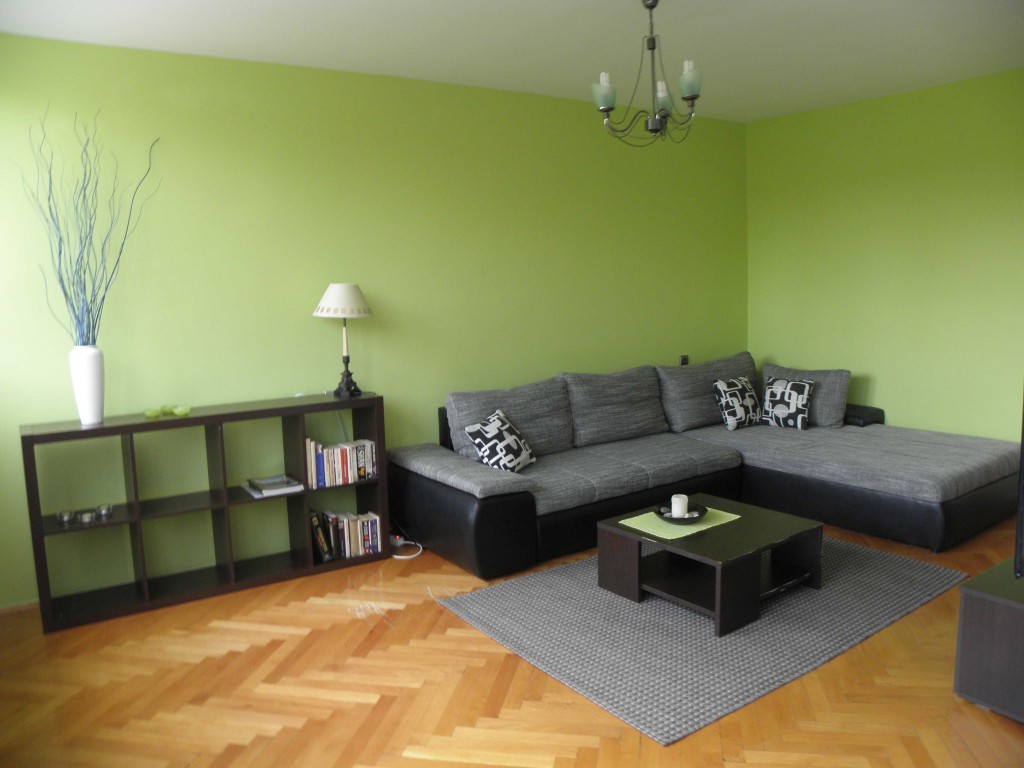 The main bedroom had a memory foam mattress, and both bedrooms had large closets which allowed you to fully unpack and feel like you were staying awhile.
Best of all, the bathroom even had a heat lamp to stand under and dry off with!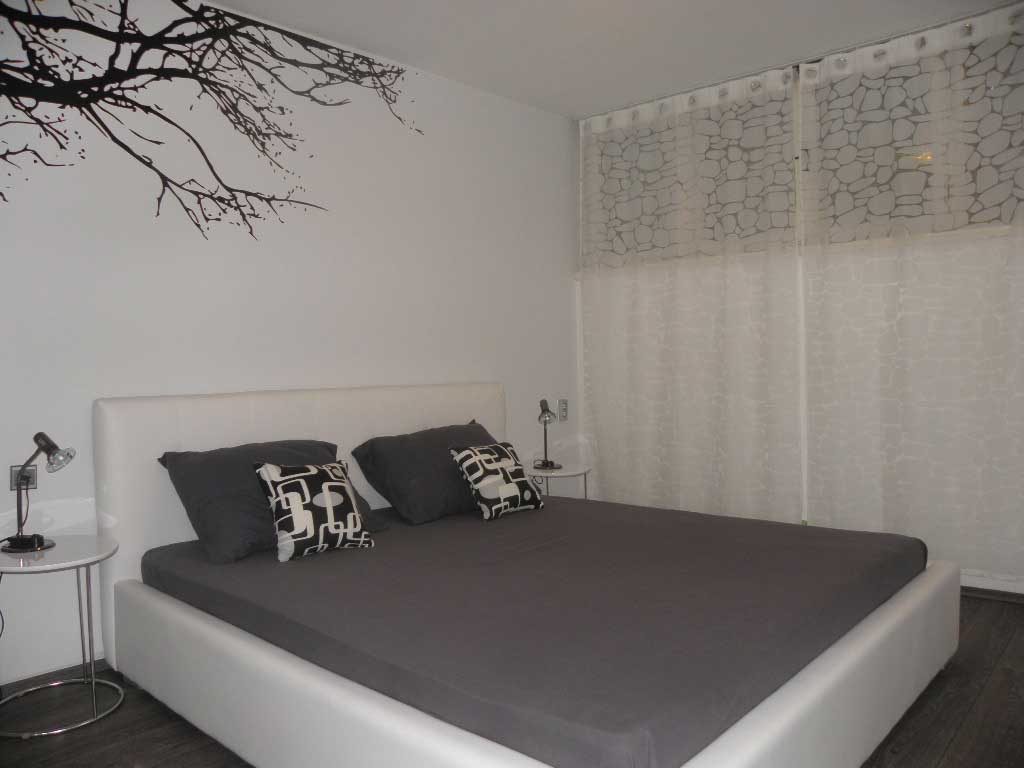 The kitchen was equipped with anything you would need to cook a good meal and there was a grocery store and a fruit stand one block from the apartment.
If you don't feel like cooking, you can walk across the street to the most popular sandwich stand in Split – Popaj (which we did more times than we'd care to admit)!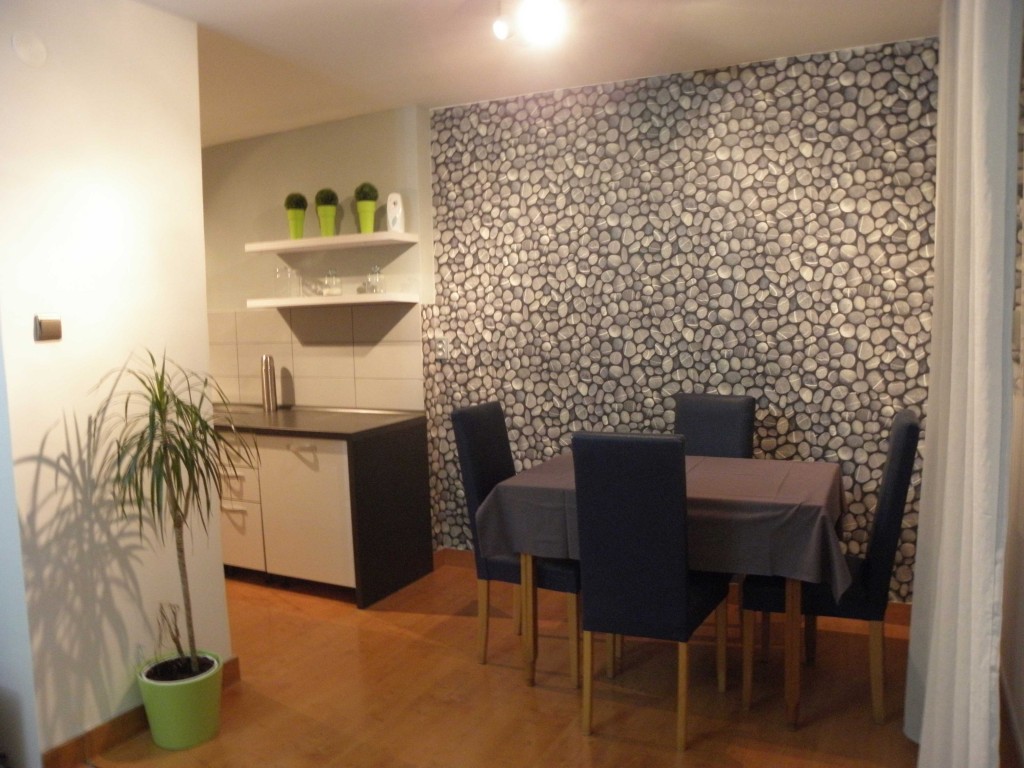 And Natasa was the best host a person could ask for!
The very first day she gave us a complete run down of the area as well as other great tips for day trips.
She readily gave us maps of the area and fantastic restaurant recommendations, and even gave us extra towels for the beach!
Location
The apartment is located about 600 meters from the historic center of Split.
Trav and I easily walked into the center of Split every day and it took about ten minutes.
The old historic center of Split is an amazing place to wander around.
Diocletian's Palace, built in the 4th Century AD, is the best remaining example Roman palaces in the world.
Getting lost in the narrow alleys of the completely pedestrian old city is one of the best things to do in Split, and you'll find lots of great restaurants and shops.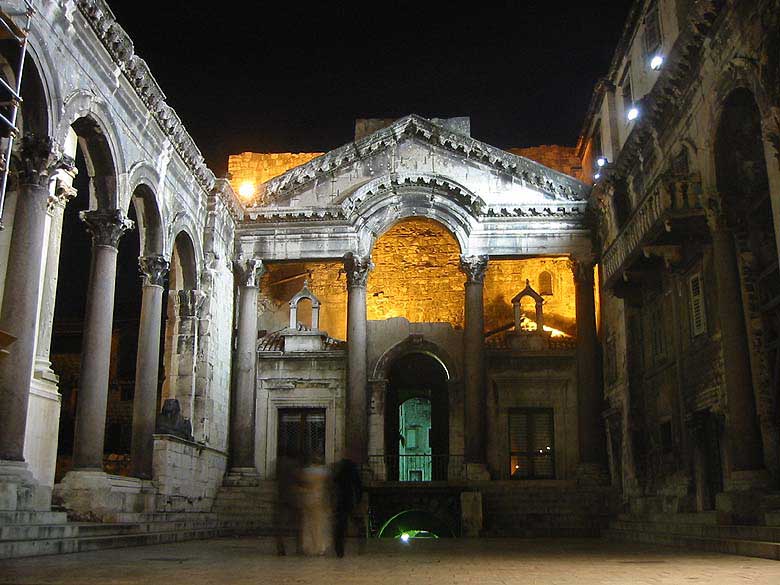 While the old city of Split is beautiful, we were glad to be staying just outside of it, so that we could get away from the hustle and bustle of the crowds from the cruise ships that descend on the port everyday (which gets even worse during the peak summer season).
Also, the fact that the apartment is located a little west of the center means that it was closer to the best beach in Split, Bacvice.
This is one of the few sand beaches in Croatia and is internationally recognized as a "blue flag beach", meaning the water is incredibly pristine and clear.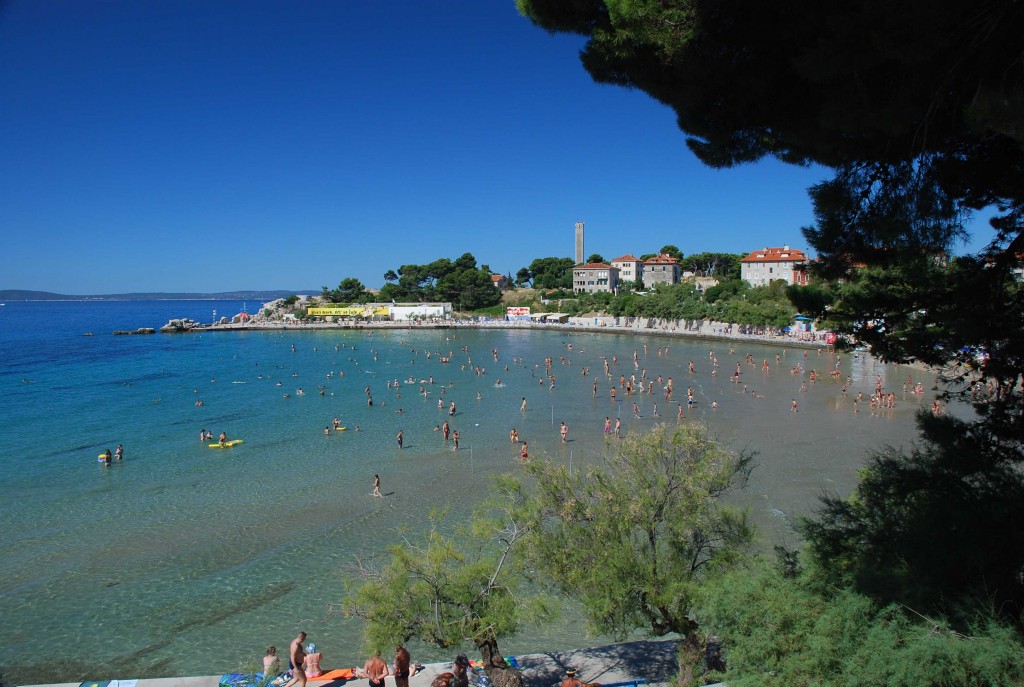 If you want even more stunning beaches, the location is also perfect for day trips out to the surrounding islands.
There are ferries that leave a few times daily to the islands and are very reasonably priced.
We rented a car and took it to the island of Brac and it was one of the best days we had on the trip.
Finals Word(s)
We absolutely loved staying at Natasa's apartment and would recommend it to anyone visiting Croatia!
The immaculate, comfortable, and spacious apartment coupled with the convenience of the location and the accommodating nature of Natasa made this one of our favorite places to stay.
We loved it so much we are already plotting on how to return as soon as possible!
If you're interested in checking out or booking this exact apartment, click here.
Have you stayed in an AirBnB place that you'd recommend?  If so, where?  Do you also love Croatia? Let us know in the comments below!