Northwest Portland Hostel Snapshot
425 NW 18th Avenue, Portland, Oregon
Prices: Dorms starting at $23/night, private rooms $67-$99/night
Pros:
Excellent, excellent location; walkable to everything

Good amount of hostel activities
Cheap parking at $2/night
Clean bathrooms and common areas
Nice courtyard for relaxing
Cons:
Wireless internet was very spotty

No control over your own air conditioning or heat
All private rooms had shared bathrooms
8 days we spent in Portland, and only twice did we take the tram.  Once from the airport, and once back.
For everything else, we walked.
Now mind you, we aren't some super fit, "gotta walk everywhere" type couple.
It's just that you could not get a better location for a hostel in Portland than NW 18th and Glisan.
In less than 5 minutes, you could be down to the Pearl District, Portland's hippest neighborhood (and home to $4 happy hour margaritas).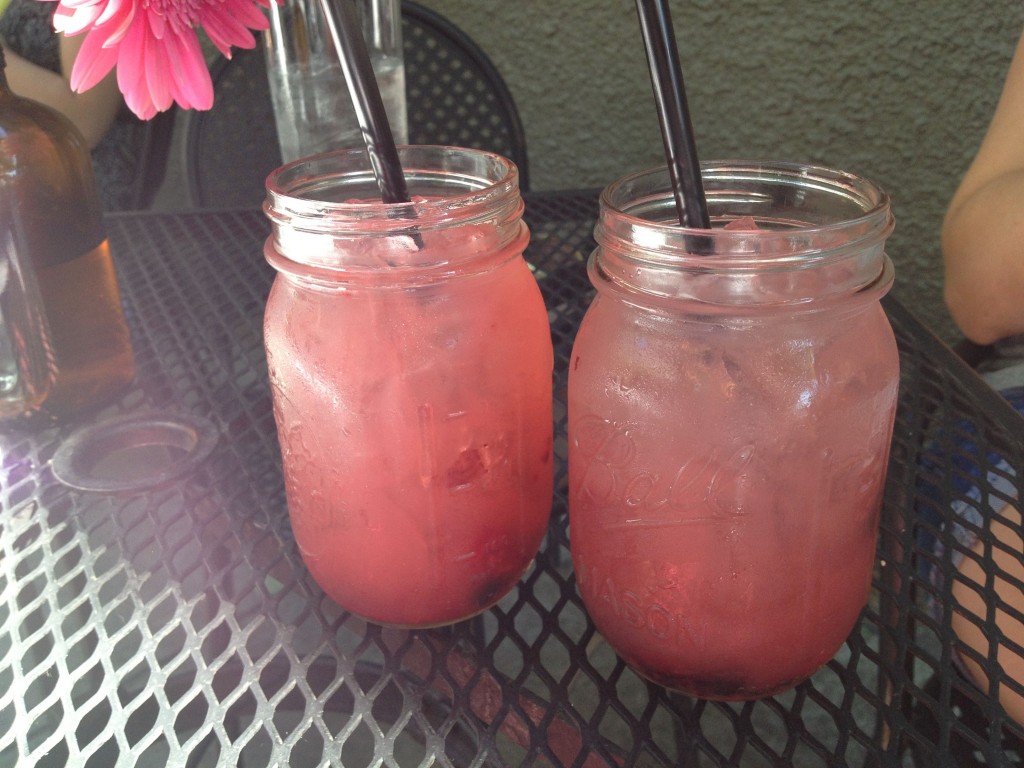 Or up to 21st or 23rd streets, complete with tons of restaurants, bars, and shops (and a peanut butter and jelly foodcart)!
Want to catch a soccer game at Jen Weld Stadium? 5 minutes.
Walk to the stunning Japanese Gardens?  15 minutes.
Go downtown to Pioneer Square, see a concert at Arlene Schnitzer Concert Hall, or grab lunch at Portland's most famous food cart?  25 minutes, tops.
There is even a Trader Joe's around the corner and a park across the street, meaning you can throw together your own picnic lunch on a whim.
And if you do bring a car, parking is only $2 a night.  Try that on for size, New York!
Apparently, I'm not the only one who loves the location, because the hostel itself has continued to grow, and now occupies three different buildings, all right next to each other.
In the middle of the buildings is a nice courtyard, perfect for relaxing in the cool, crisp Portland mornings while eating breakfast.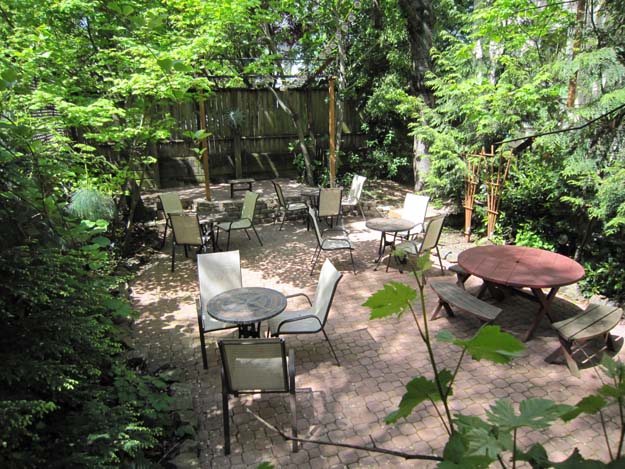 The main building, which has all dorm rooms, houses the office and the large kitchen, complete with all the necessities you need.
We stayed in the building next door, called "the guesthouse", which was made up of all private rooms.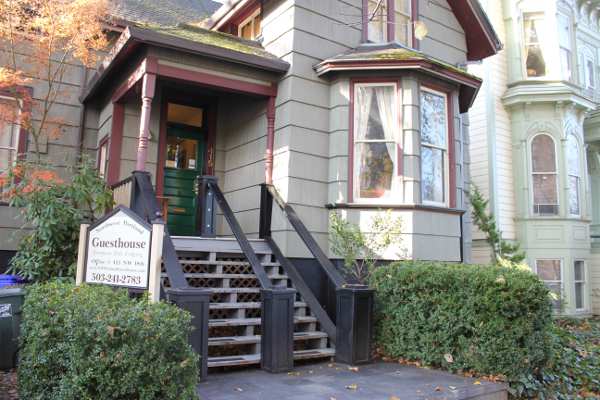 The rooms were sparse but big and clean and comfortable enough, although we did end up going out and buying our own pillows for $7 at Macy's because the ones they provided were pretty worn out.
While we didn't mind it, there were no private rooms with their own bathrooms.  However, the bathrooms were kept very clean, and were never fully occupied.
As someone who works online, the one major issue I had was the spotty wireless internet.  While the signal strength would show full every time, it went in and out constantly.  This happened across all our devices, from laptops to iPads to cellphones.
They did have desktop computers in the main building for use that seemed to work well when I tried them and there was a coffee shop across the street with great internet.
However, if you're someone who needs a strong connection with your laptop, this is something to be aware of.
Overall, the Northwest Portland Hostel provided a great base for our stay in Portland and allowed us the freedom to walk wherever we wanted, whenever we wanted.
And since I believe traveling is about getting out seeing things, I'll take that over a feather pillow any day.
If you're looking for a clean, friendly, and cheap place for your stay in Portland, you can't beat the Northwest Portland Hostel.
Many thanks to Hostelling International, who provided partial accommodation throughout our stay.  All views expressed are my own honest opinion and do not reflect the views of Hostelling International.
(photos courtesy of NW Portland Hostel or are my own).