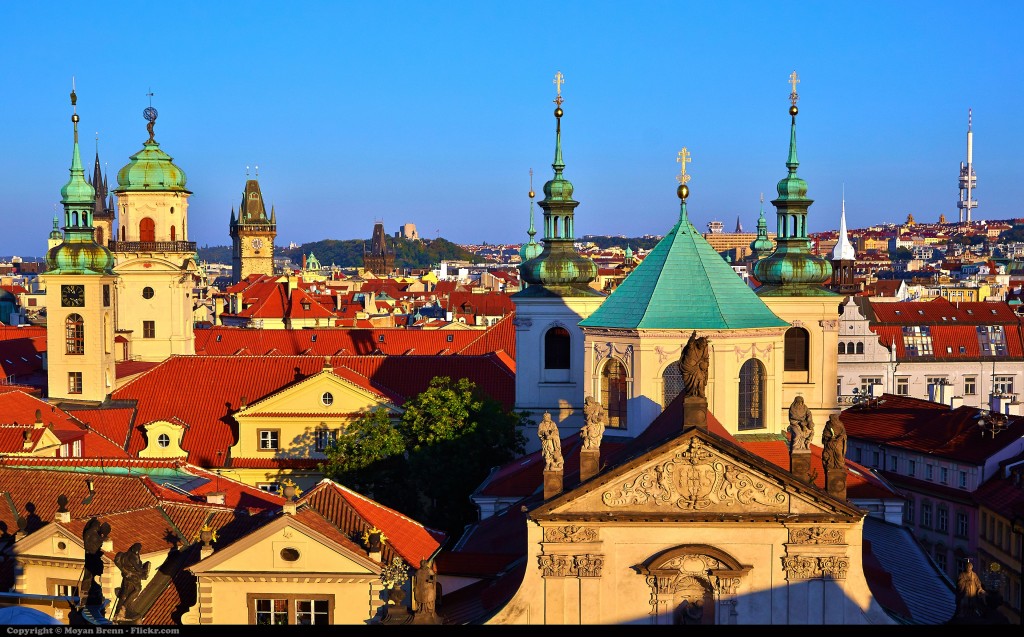 Prague is an alluring city filled with gothic architecture, an abundance of cultural history, and delicious food.
MMMM….Pork knuckle!
Heather and I stopped here for a few days in the middle of May, and while the weather was blustery and rainy, we enjoyed exploring this historical city (we even went on a three hour walking tour in the pouring rain!).
Even in May, the high season was already beginning and the center of the old city was quite crowded.
We decided to stay out side the center of the city, about a ten minute tram ride along the Vlata River, at the Lida Guest House, a charming bed and breakfast.
The Lida Guest House, which is nestled up on a hill on a quiet tree lined street of Prague, is a family run guest house with the world's nicest hosts.
Copious amounts of information, recommendations, and coffee…what more could someone want?
Details
The Lida Guest House is easily accessible by train or tram. Upon arriving in Prague, we took the metro to the nearest stop (Prazaskeho Povstani) on the Red Line, which is a short five minute walk to Lida.
If you are not feeling inclined to figure out the metro and walking directions, the Lida Guest House offers a pick up service from the airport or train station for $20-30usd.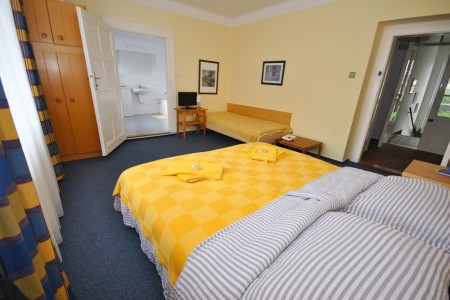 The beautiful Art Nouveau styled villa is completely updated with every modern convenience.
Our room had a large en suite bathroom that included a warming towel rack and hair dryer.
Large windows overlooked a green garden space and even though it was cool and rainy we opened the windows and felt as though we were in our own private escape.

We made sure to take advantage of the delicious complimentary breakfast every morning.
The owners, Jiří and his wife, were always ready to serve us fresh coffee and refill any of the eagerly eaten cheese, meats or fresh fruit.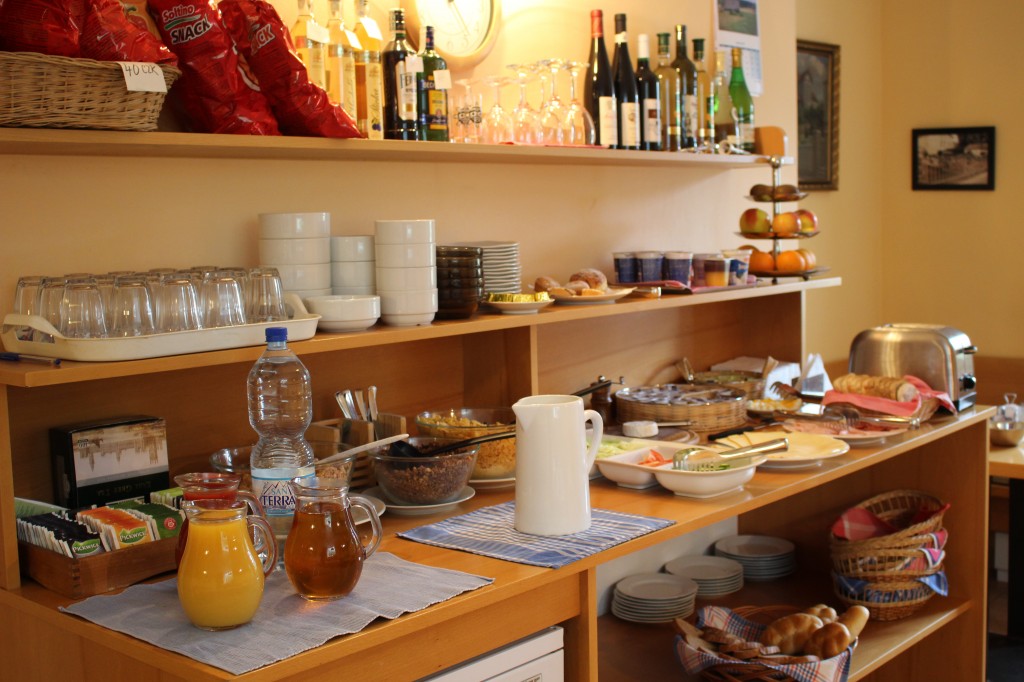 The breakfast room was a great place to plan out our day and Jiří was always willing to give us any tips or help with directions, including some great local restaurant recommendations that were much cheaper than eating in the city center.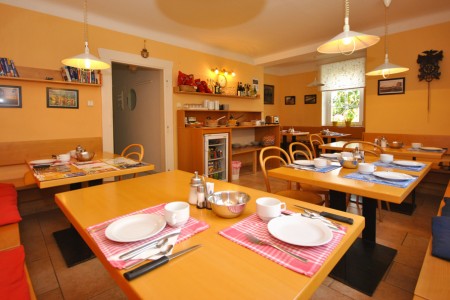 Location
The Lida Guest House is located in a quiet residential area about 10 minutes by tram or 30 minutes by foot from the City Center and Old Town.
The nearest tram is a five minute walk down hill to the river.
There are a lot of great restaurants in this area and it is very local.
Jiří recommended a few great places and while English wasn't prominently spoken (although most had an English menu), the food was some of the best we had in the whole city!
Final Word(s)
Three days was hardly enough time to explore all that Prague has to offer.
If you are just stopping by Prague for a short time it might be easier to stay in the city center, but if a more relaxing and local experience is what you seek, then the Lida Guest House is the perfect choice!
[bluebox] If you'd like to book the Lida Guesthouse, you can do so directly from their homepage. [/bluebox]