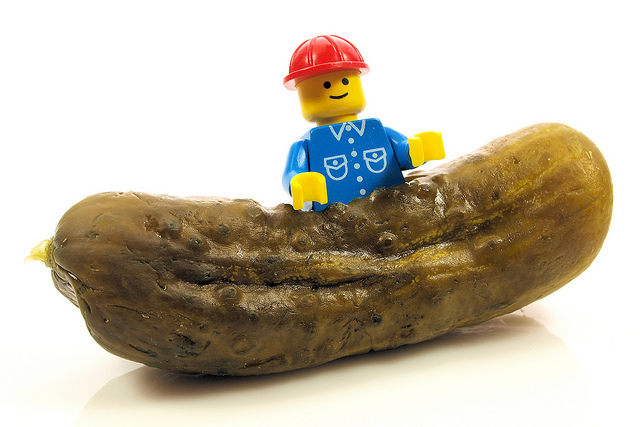 I'm in a pickle;  you see, I have 53,230 Citi Thank You points which I earned last year from opening up the Citi Thank You Premier card.  And normally, using the points isn't a problem for me.  But…
The year anniversary for my Citi Thank You card is November 9th, and I am 100% going to close the card.  There is absolutely no way that I'm paying $125 for a card I never use.
Here's the problem:  When you close Bank Reward cards, you'll lose your points within 30 days of closing the card unless you use them or transfer them to someone else's account.  Bank Reward cards are any cards that earn you Citi, Chase, or American Express points.
FYI: Airline or hotel cards you can cancel and NOT lose your points.  Daraius at Million Mile Secrets does a great post about the difference between the two, so if you are confused, I suggest you check it out.
Since I don't have anyone's account to transfer them in to, I've got to figure out how to use them, and fast (like, today).  Many people aren't familiar with the best way to use their Citi TY points, so let's figure this out together.
Here are the options:
1.  Buy products from the Citi Thank You Mall
This is pretty straightforward.  The Citi Thank You Mall offers tons of different items for a certain amount of points.  You pick the product you want, add it to your cart, and then the item is shipped to you.  Shipping was free for 3-5 day delivery.
In order to see how much value you get for your points, I decided to check out two products I was interested in. The first was a Samsung laptop.  Using Citi's website, the laptop would cost 52,000 points.
Since this would be coming directly from Best Buy, I checked their website to see how much it would cost to buy it without points.  I was shocked when I saw $329.99.
The next product I priced out was a set of noise-canceling Bose Headphones.  Using Citi TY points, they would run me 42,400 points.
On Best Buy's website, they cost $349.99 (which is ridiculous, but that's a story for another day).  Better value than the laptop?  Yep.  Still an incredible rip-off?  Yep.
Checking out two products was more than enough to make me realize that purchasing products from the Citi website itself is a complete rip-off.  Each product had a value of less than 1 cent per point, which is insanely bad.  There is no point to buy something from the Citi Thank You Mall using points when you could just take those points and get a gift card that gives you an even value of 1 cent per point.
Value: .63 cent per point for the laptop.  .82 cent per point for the headphones.
Consensus:  Never use your points to purchase directly through Citi.  It is a complete joke.
2.  Gift cards
You can use your Citi Thank You points to buy gift cards at a variety of merchants, from Amazon to Zappos.  Every merchant that I checked gave gift cards at a 100 point to $1 ratio and in increments of $25.  While I'm not usually an advocate of using points for gift cards, when it comes to Citi TY points, this is not a bad option, especially because you can get gift cards to all types of places.
Value:  A fixed 1 cent per point.
Consensus:  If you don't have any travel plans, this seems like the best value.  1 cent per point is usually pretty bad in the frequent flyer world, but if you need to use your points fast, this is much better than using them to buy from the Citi website.
3. Booking Travel
You can use your Citi TY points to purchase travel, whether it be plane tickets, hotels, or even rental cars.  This is always at a fixed value of 1 point equals 1.33 cents.  To verify this, I've done an example of a flight, JFK-Madrid roundtrip, leaving Tuesday April 2nd and returning Tuesday April 16th.  Here were the results from Citi's website.
Look at the non-stop AA flight and you'll see that it is 77,120 miles.  Now, we'll see how much that flight would cost out of pocket.

For the same flight, the out of pocket cost would be $1,029, which puts our price per point at 1.33.  Also, since you are "paying" for this flight, you'll earn frequent flyer miles for any of the miles you fly.
Value: A fixed 1.33 cents per point.
Consensus:  Booking airline tickets through Citi's site is a great way to go if you have travel coming up.  You'll get a fixed value of 1.33 cents per point as well earn frequent flyer miles for the flight.
So, What Am I Going To Do?
Good question!
Ideally, I'd love to use my Citi Thank You points to book a flight somewhere nice, but since I only have 53,000, the flight would have to cost $700 or less.  Also, since I am closing the card tomorrow, I only have 30 days after that to plan the trip or I'll lose all my points.  To me, that seems a bit rushed.
This means that I'll probably end up just buying some gift cards with the points and using them to buy Christmas gifts for people.  While I'm not usually an advocate of using points for gift cards, in this instance it makes sense.  And I also preach to "do what works best for you."  Maybe its time to take my own advice.
Final Word(s)
There are three important take-away points from this post:
If you have Citi Thank You points and you are going to close your account, make sure you use them.  If you don't use them before closing your account, you are going to lose them.
Never use your Citi Thank You points to buy items directly from the Citi website.  You will get much better value if you use your Citi TY points to buy a gift card for that store and then buy the product with the gift card.
Using your points to book travel will give you the best overall value but if you need to use your points immediately, buying gift cards is the way to go.
What are your experiences using Citi Thank You points?  Which option would you pick?
(photo courtesy of cathy.scola)