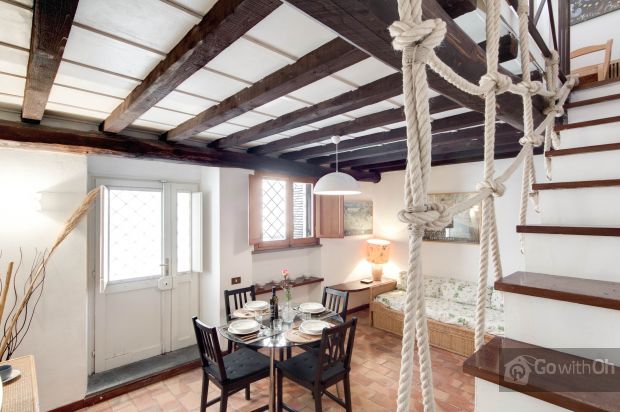 [My accommodations in Rome were complimentary courtesy of GowithOh. As always, all opinions expressed in this post are entirely my own.]
[bluebox]To read more traveling cheap in Italy, check out these posts:
[/bluebox]
Details
Link to our GowithOh apartment in Rome
In Rome, we stayed in a 1 bedroom, 1 bathroom 2 story GowithOh apartment that was situated right next to the Roman Forum, along the Tiber River.
The apartment was housed in an old monastery on a quiet residential street.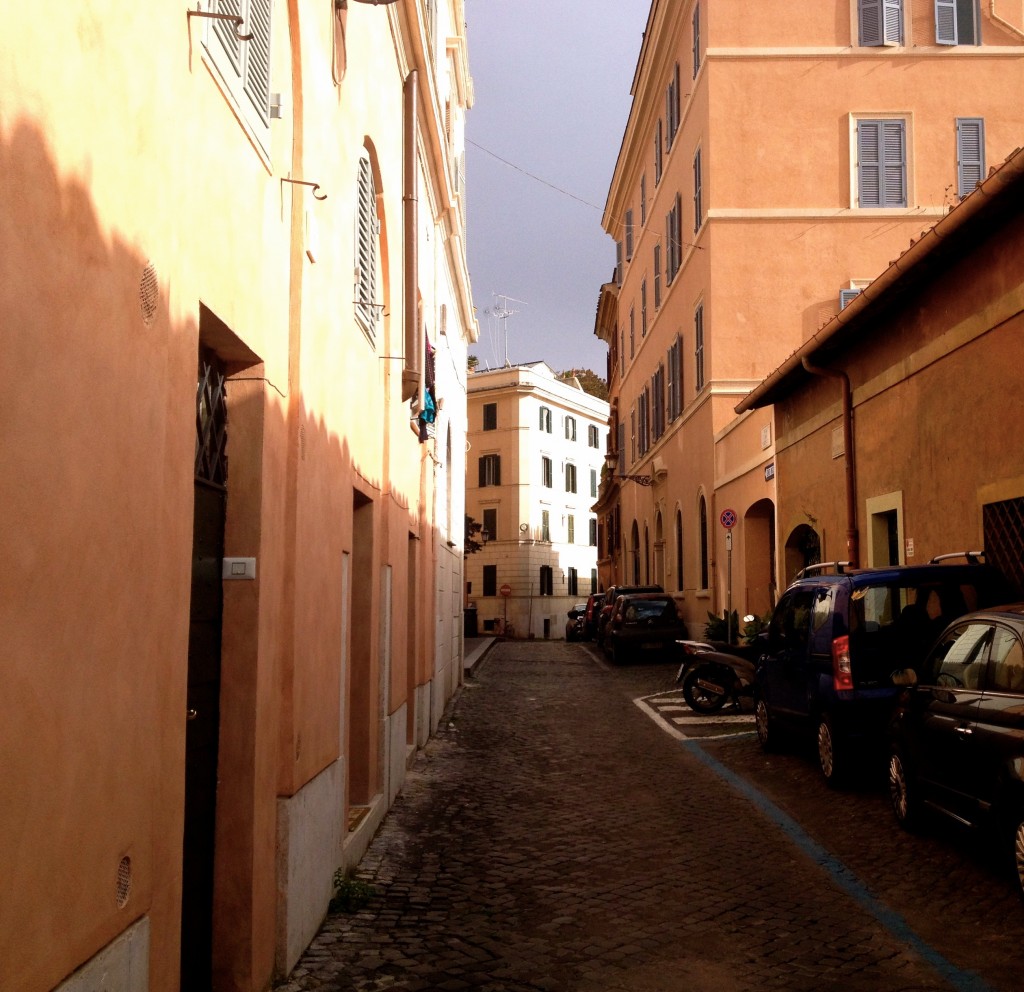 The downstairs had a small table, stove, sink and washing machine.  It also had a couch that pulled out in to a double bed, but we never made use of it.
While you could technically squeeze four people in, I'd consider it much more geared towards one couple.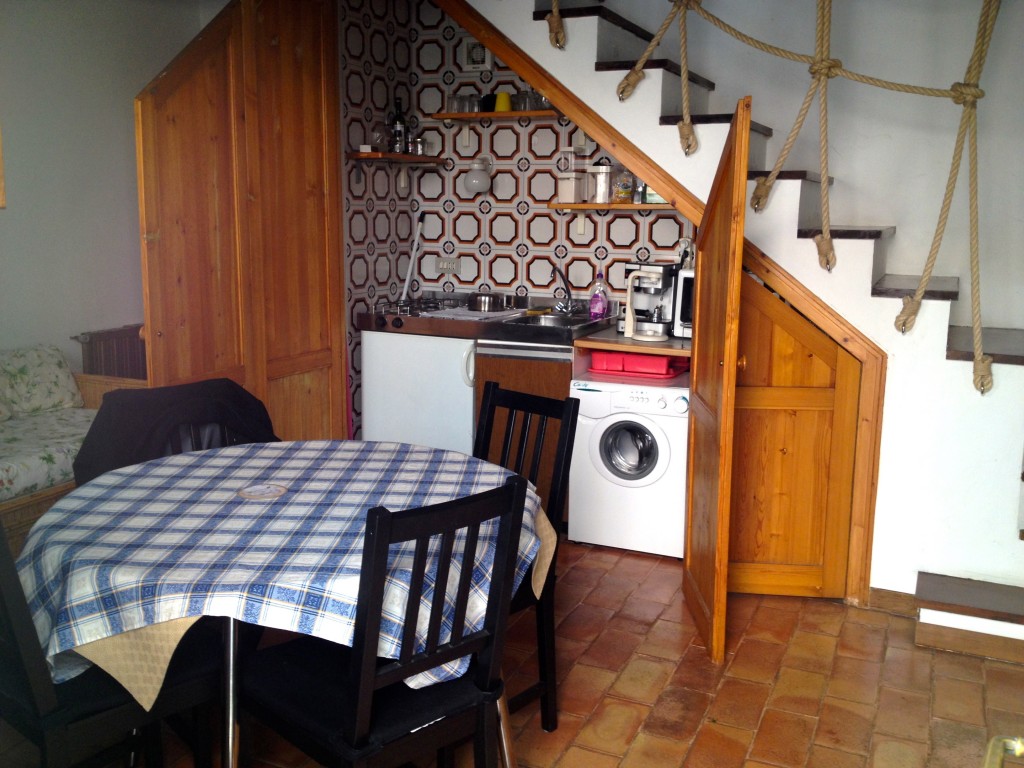 Upstairs was a lofted bedroom and full size bathroom with a stand up shower.
We found the bed to be a bit too hard for our liking, but the bathroom was clean and the water pressure, which can be an issue in older apartments, was strong.
While the apartment was certainly not flush with amenities and was more simple and barebones than the places we had stayed in Venice and Florence, it was big enough for 2 people and met our basic needs.
And the one thing it really had going for it was the location.
Location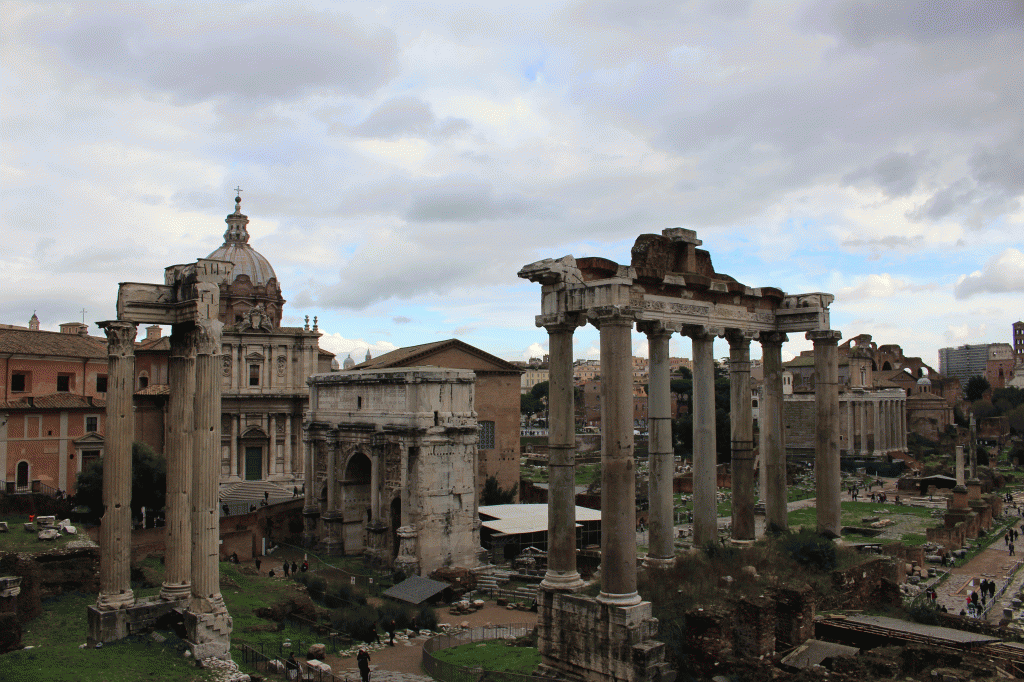 Our apartment was located less than a 3 minute walk from the Roman Forum, and about a 15 minute walk to the Colosseum.  You were also less than a 5 minute walk from Tiber River, so crossing over in to Trastavere  for a night out was quick and easy.
The one downside to being located basically "in the Forum" was that the nearest metro stop was 10 minutes away (since you had to walk around the Forum), so if you're carting a lot of bags, you may want to take a taxi.
We found this location ideal for walking and picture taking.
You could stroll up the banks of the Tiber to the Vatican or head dead north to the Pantheon, Trevi Fountain, and Spanish Steps.
And nothing beats standing in your "backyard" and looking out of over the Forum, both during the day and at night.
Final Word(s)
If you're looking for a cheap, simple apartment that provides a good base for walking and has some incredible views, this is certainly a place to consider.
If you're looking for a larger or more upscale apartment, GowithOh has 402 other apartments in Rome, so there are certainly plenty of options.