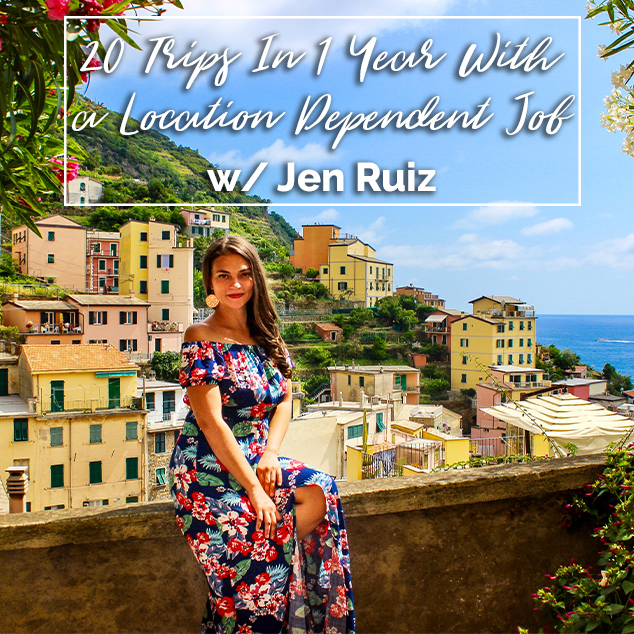 Joining me today is someone who last year set out to take 12 trips in 12 months but who smashed that goal by taking 20 trips in 12 months, and, here's the kicker, did it all while employed full-time, Jen Ruiz from JenOnAJetPlane.com and author of The Affordable Flight Guide.
Today's episode has been sponsored by our friends at Suav's Shoes & Tortuga Backpacks!
Click here to download the episode directly.
Would you prefer to travel while having a full-time job or be location independent? Let us know @ExtraPackofPeanuts!
Check out the entire library of EPoP Travel Podcasts on iTunes.
Do you have travel questions for Trav about travel or travel hacking? Tweet us @packofpeanuts or Instagram with #askepop to @extrapackofpeanuts, or even on Facebook! Anywhere you can find us!
In This Episode
Important Links
Want More?
Leave a Review!
iTunes reviews are one of THE most important factors for podcasts. If you enjoy the show please take a second to leave the show a review on iTunes!