Today, we welcome in Wayne, an EPoP reader extraordinaire who recently completed an amazing around the world journey using frequent flyer miles.  
A year ago, Wayne was a frequent flyer newbie and now, he's putting together itineraries that would make any frequent flyer veteran jealous!  
Not only will Wayne's story inspire you, but he'll show you exactly how he did it so that you can do the same!
Take it away, Wayne!
————————————————————————————————————————————————————————–
Normally, for the Christmas/New Year's Eve holiday season I spend a couple weeks visiting friends and family in Texas. This year, though, I did something a little bit…different.
I visited four countries and circumnavigated the world!
I hear the muttering:  "That must have cost a fortune"!
Nope.
I'll tell you exactly how I was able to get the tickets for less than $500 (with a big assists from my friend Ryan Guzy and Extra Pack of Peanuts) and more importantly, how you can do the same!
First, The Offers
The first part of any trip is earn some frequent flyer miles, and I started with a great credit card offer from British Airways: 50k miles on first purchase, 50k miles after spending $3,000 in 3 months (the offer has changed, so check out the Best Current Deals page for the current offer.)
100k Avios points?  Yes, please.
Next, I followed Trav's suggestion and got the Citi AAdvantage Visa and AMEX for 100k American Airlines miles.  All I had to do was meet the minimum spend and just like that, I had 100k miles on two different airlines!
Isn't life wonderful?
I Have Miles. . . Now What?
With the miles in hand, the world was literally a blank canvas to me.  I could go anywhere.
Ever since I was a kid I have always wanted to go around the world so I thought, "Why not?"
My good friend Ryan and I started scouring websites for tips on the best ways to use our miles.
Working on a team to plan this trip made it even sweeter. Almost daily, we'd call each other with a new trick or tip or dreams of a new destination.  The excitement was palpable.
First Stop: Brazil…via Chile
During our research it turned out that one of the best ways to use Avios was for flights to South America.
Not only could we get there without paying a huge fuel surcharge but we also discovered the loophole that there were no fuel surcharges when flights originated from Brazil.

Instead of flying straight to Brazil, we figured we might as well add in another stop and head to Santiago, Chile first.  Why not, right?
Then from Santiago, we'd fly to Rio.
This was a crucial part in booking our trip.  Using Avios can be the trickiest part, and by using them for this and not paying fuel surcharges, we were able to free up our AA miles for the next parts.
Next, on to Tokyo…via Europe!
After Brazil we decided to hop across the pond to Tokyo.
I've been before and loved it, and with two friends that live there, I had a free place to stay (always a huge perk!)
But instead of just going straight to Tokyo, we decided to spend a little time in Europe, so we booked a flight to Tokyo with a stopover in London.
This part was a little tricky because, again, we had to search both segments separately (GIG->LHR and LHR->NRT).
The website would not let us book so a call to BA was necessary, but they'll waive the telephone booking fee if you ask.
The only big disappointment is BA charges a $200 landing fee when stopping in London.
Why not go to…Berlin?
Since had previously been to London and I had enough Avios leftover, I decided that instead of staying in London, I'd take short hop to somewhere else in Europe.
I used the British Airways Tripseeker to help with this part.  I picked a few cities and looked at the available flights.
Sure enough, I found a BA flight that left to Berlin the day I got to London and returned the day I needed to connect to Tokyo.
Boom!  Berlin, here I come.
Having used most of my Avios for the first part of the trip, we had to figure out how to get back to the US from Tokyo.  This is where my AA miles came in to play.
From Tokyo to Dallas, the only American Airlines economy seats that were available were AAnytime seats, which cost 65k.  Not bad, but…
They also had Business MileSAAver tickets for only 50k points!  Business class for less than economy?
BOOKED!
Not only would I be flying in business class, but due to the joys of "time travel" (flying across the International Dateline and gaining a day), I'd be able to get home just in time to spend New Year's with my friends and family.
What an amazing way to top off my trip!
Tips for Booking Award Tickets
After identifying the places we wanted to go and figuring out the dates, next came the process of actually booking the segments.  When booking award flights with different airlines, in our case BA and AA, follow these steps:
1) Identify all segments of the trip to be booked.
2) Call and put all the segments on hold. Some BA reps said they couldn't while others were happy to oblige. This was never a problem with AA.
3) After all segments have been put on hold (guaranteeing you seats on your flights), call back and book all segments.
The British Airways website is absolutely awful to search for flights on, so don't use it!  Instead, use Qantas's website to search for Oneworld alliance tickets.  Then, try to recreate the itinerary on BA.com or simply call up a rep and ask them to book it over the phone.
How Much Did it All Cost?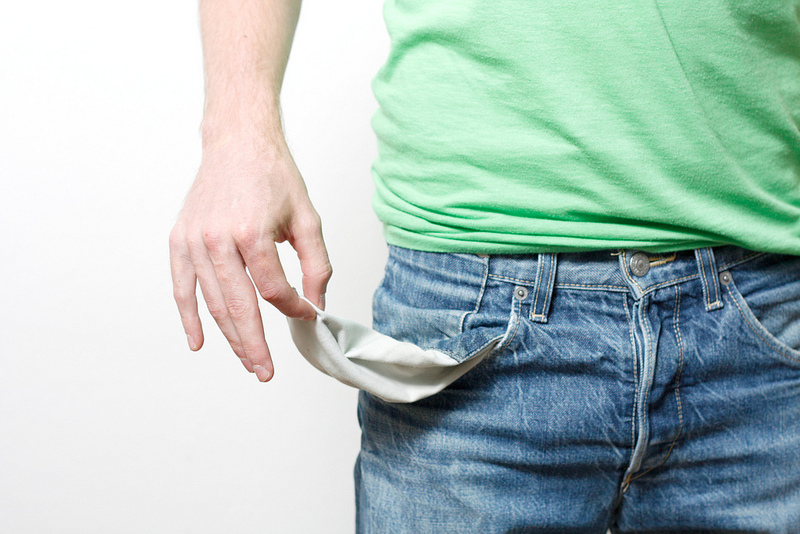 In addition to the international flights, I needed to book 2 more tickets;  one to get from my home near Phoenix to Miami, where I'd meet my friends to start our trip and one from Houston, where I'd spend New Year's, back to Phoenix.
I could have used points for these flights but wanted to save them for later flights, so I was "stuck" paying cash.
I booked an AA flight for $220 from Phoenix -> Miami. Then, on the return from Texas, I booked another AA flight for $140 from Austin -> Phoenix.
The total cost of $360 would normally be a substantial amount added to my trip, but…
Each of the Citi AAdvantage cards, in addition to giving me the miles to fly around the world, also came with the added benefit of a $150 statement credit.
After using those statement credits, my out of pocket cost for these two flights came out to be only $60.  Even when paying for flight, I'm saving money!
Miles and Money
Flight #1:  Phoenix –> Miami
Cost: $70 ($220 flight, $150 statement credit)
Flight #2:  Miami –> Lima
Avios: 12,500
Cost: $38.70
 Flight #3:  Lima –> Santiago
Avios: 10,000
Cost: $30.74
Flight #4:  Santiago –> Rio de Janeiro
Avios: 10,000
Cost: $30.00
Flight #5:  Rio de Janeiro –> London, London –> Tokyo
Avios: 60,000
Cost: $243.89 ($200 was a landing fee for the stopover in London)
Flight #6:  London <–> Berlin (Round Trip)
Avios: 9,000
Cost: $45.00
Flight #7:  Tokyo –> Dallas –> Houston (Business Class)
AA Miles: 50,000
Cost: $40
Flight #8:  Austin –> Phoenix
Cost: -$10 ($140 flight, $150 statement credit)
Total Miles and Cost
Total Avios: 101,500
Total AAdvantage Miles: 50,000
Flight Fees:  $488
$488 to visit four different countries and circumnavigate the globe!
The first time I went to Tokyo, my ticket alone cost me over $1,000.
The total cost for the trip is an even bigger bargain when you consider how much a simple direct flight from New York to London would have cost if using Avios points (using Avios points to go to Europe is NOT recommended).
JFK <–> LHR
Avios: 40,000
Cost: $673.04
Moral of the story:  Make sure you know how to use your Avios points correctly.
Note: Due to an unfortunate injury, my friend Ryan and his wife were unable to accompany me on most of the trip that we had spent time planning together. However, they were able to join me in Tokyo with the help of a special electric scooter Ryan put together.  If you want to know how to travel around Tokyo with a broken leg, Ryan is the guy to ask.
Musings and Recommendations from Each Stop
Valparaiso/Vina del Mar, Chile
Even though not many people in Chile spoke English, navigating to the coast wasn't too difficult. It's best to identify the intended route beforehand (which I did not do) to help avoid confusion. A couple buses later and I was able to enjoy a few days on the beach with 78 degree weather in DECEMBER!
Enjoying beautiful sandy beaches, blue water, and amazing weather is one heck of a way to beat those winter time blues. Chile is definitely on my list of places to go again.
Tips and Suggestions
Most of my tips and suggestions focus on food, because food, and often drink, is a big part of culture without sampling some of the local fare, you can't truly experience a culture.
What's the food to try in Chile? Chorillana!
It's a traditional plate in Valparaiso but can be found all over. Although the recipe varies, it mainly consists of fried potatoes, meat, eggs, sautéed onions, and cheese, and it's usually a dish for two or more people.
Finish off your hearty dinner with a Pisco Sour. It's a sweet drink made with Chilean Pisco, lemon juice, powdered sugar, egg white, and ice cubes. Peru and Chile make them a little different and there is still disagreement from each about who invented the drink (although Wikipedia attributes it to Peru, shhhhh).
Probably the best place to have a drink and soak in the view is the Sheraton Miramar Hotel in Vina del Mar. It'll cost you a pretty penny but if you can splurge on a drink or two, the view from the terrace is superb.
Other costs to note: Chile does require a Visa for Americans which was $160, payable upon your arrival by cash (USD) or credit card. The Visa is good until your passport expires. Still, paying $229.44 (BA fees + Visa) to get to Chile is a bargain!
Rio de Janeiro, Brazil
Next stop, Rio! Summertime in Rio is HOT! Well, "it's not the heat it's the humidity" as they say (whoever they are). Even though it was hot, my time in Rio was very enjoyable. It helps when the city and people are so laid back.
And while Brazil has a certain reputation for crime, I didn't run into any issues.  You just need to use common sense and stay out of the particularly problematic areas.
Tips and Suggestions
I was a little surprised by how much I enjoyed the food in Brazil. Not that I thought it would be bad, I've just never heard anybody speak of Brazilian food (other than Brazilian BBQ).
What I had was akin to Brazilian Soul Food and I loved it. The absolute best place I ate there was called Bar do Mineiro If you get a chance, go there and try the Feijoada.
And when you go out, beware the caipirinha! They are delicious but powerful drinks.
Other costs to note: Brazil also requires a Visa for Americans which is more difficult than the one for Chile. The application and fee must be hand delivered (along with your passport) to a Brazilian consulate.
If you don't have one close by, you can use a service. I used Travel Visa Pro. The total was about $220. They were prompt and the turnaround was relatively quick (a couple weeks). Take care of this as soon as you can so you don't have to worry about it in crunch time.
Berlin, Germany
Berlin is great city filled with historical sites, character, and very nice people. If you want to travel but are a bit timid to go to non-English speaking countries, have no fear. Just about every person in Germany speaks English (and probably better than you).
Of course, coming from Brazil was quite the shock, as the weather was COLD!
But, if you can stand the cold, Berlin around Christmas is excellent. There are tons of Christmas markets with all kinds of wares, music, ice skating, food, and hot wine. The markets have something for everyone.
Tips and Suggestions
If you like a bit of night life, try to find a local bar and strike up a conversation with the people of the neighborhood. I found German people to be extremely friendly. I had a conversation with a man who was from West Berlin and he was in his early twenties when the Berlin Wall came down. It was interesting to hear what things were like between East and West before and after that event from someone who experienced it firsthand.
German food at the Christmas markets was excellent. If the name of the food says wurst, it's probably going to be awesome. I encourage you to try everything.
If you do go out, be prepared for smoke. Many people smoke in Germany and smoking inside bars is very common.
Tokyo, Japan
Tokyo is an amazing place with a special place in my heart.  It certainly helps when you have friends who live there who can show you around a bit and do what the locals do.
Even so, don't be intimidated by the language barrier. Learning polite phrases goes a long way in the Japanese culture and hand gestures can help you out quite a bit. The trains are fairly easy to navigate with many clearly marked signs for the different train lines.
Pick up a map and Mo Mo Passmo card before you leave the airport. There is so much to see in Tokyo, but taking a trip out of town for a day or two can yield great dividends.
Our group decided to take a day trip to Hakone for a traditional Japanese onsen (hot springs).  It was only a half hour train ride south but a world away from Tokyo.  It was a beautiful small Japanese town with amazing countryside.
Most hot springs are gender separated, the cost is about $15-20, and you go au naturale!
If you do decide to go outside of Tokyo for a day trip, you've got to take the Shinkansen, the Japanese bullet train.  At 200 miles per hour, it is one of the world's fastest trains (take notes, America), and an experience unto itself.  It's pricey, but worth it.
The city can seem a bit overwhelming because it is so massive. Don't let that get to you. By the end of your trip you'll be getting around like a pro!
Tips and Suggestions
If you can afford it, rent a mobile hot spot or sim card for your phone at the airport. Having access to the internet and Google Maps was a great help when navigating the big city.
Make sure you try ramen while you're there. It's nothing like noodles from a pack you're thinking of.
Politeness is big in Japan but if you're from America the Japanese people tend to be more forgiving of misunderstandings.
There are many customs that are very different from most countries, so peruse the internet and learn a few before going.  For example, in restaurants and bars it is NOT customary for the server to come by your table and check on you periodically. Instead, when you need something, you simply say "sumimasen" and a server will arrive at your table shortly.
Wayne's Final Thoughts
Even though I've just written almost 3,000 words, I had such a great time on the trip that I still find it hard to actually put in to words!
Going around the world was always a lifetime travel dream of mine, and one I never really though was possible.
But thanks to frequent flyer miles, and the help of Travis and Extra Pack of Peanuts, it was not only possible, but cheap!
Just 3 years ago I had never been out of the country and now I've circled the globe. It's unbelievable how travel has opened up my eyes to new cultures, and I truly believe traveling is something everybody can, and should do.
Thanks and good luck EPoPing around the world. :)
How You Can Do the Same Thing as Wayne
First, a huge thanks to Wayne for taking the time to share his amazing story.
I hope the lesson that everyone takes from Wayne's post is that even the most crazy travel dreams, like going around the world, are not only possible, but actually easily attainable.
Wayne was able to successfully put together a trip of a lifetime for less than $500 by following a few simple steps, and you can too!
First, he found a few sign up bonuses that fit his needs and signed up for those cards.
Then, he figured out how to maximize those miles.
Next, he searched for flights and booked his tickets.
And lastly, he got off his butt and went out and saw the world.
It really is that simple.
If you want to do something similar to Wayne but don't know exactly where to start, check out the Ultimate Guide to Frequent Flyer Miles and you'll be flying around the world for free in no time!
What's the longest continuous trip you've taken?  If you were going around the world, what countries would you visit?  Let us know in the comments below!
(empty pocket picture courtesy of fenacon, all other courtesy of Wayne)