Travel Beyond Excuses Free Subscription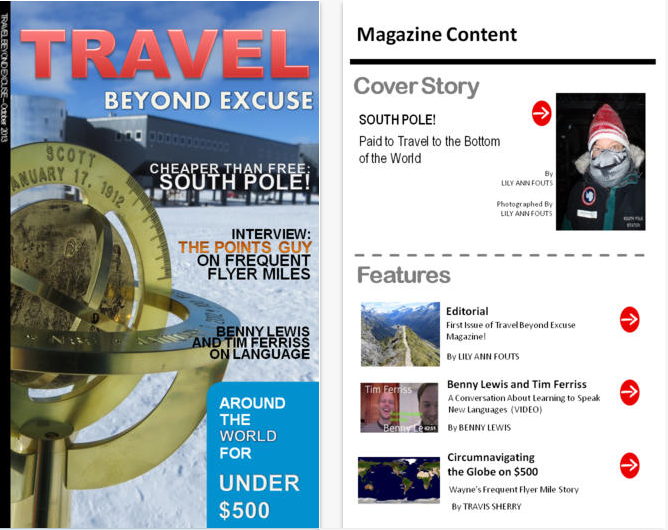 Hey guys, I'm very happy to announce that I'll be working with the brand-new Travel Beyond Excuses Magazine as a featured columnist.
And because of that, I'm able to offer you an EPoP-reader only exclusive deal (you guys are the best readers in the world, after all!):
A COMPLETELY FREE 3 MONTH SUBSCRIPTION!
To claim your subscription, simply follow these steps:
Go to the App Store and search for "Travel Beyond Excuse."
Download the app and open it, then click the yellow "Subscribe" button.
Click the "Current Subscriber" button and enter this code:  TBE34FREE
Then read away.
And of course, let me know how you like the magazine and what improvements can be made in the comments below!
Enjoy!
Cheers,
Trav