The Top 16 Books For the Holiday Season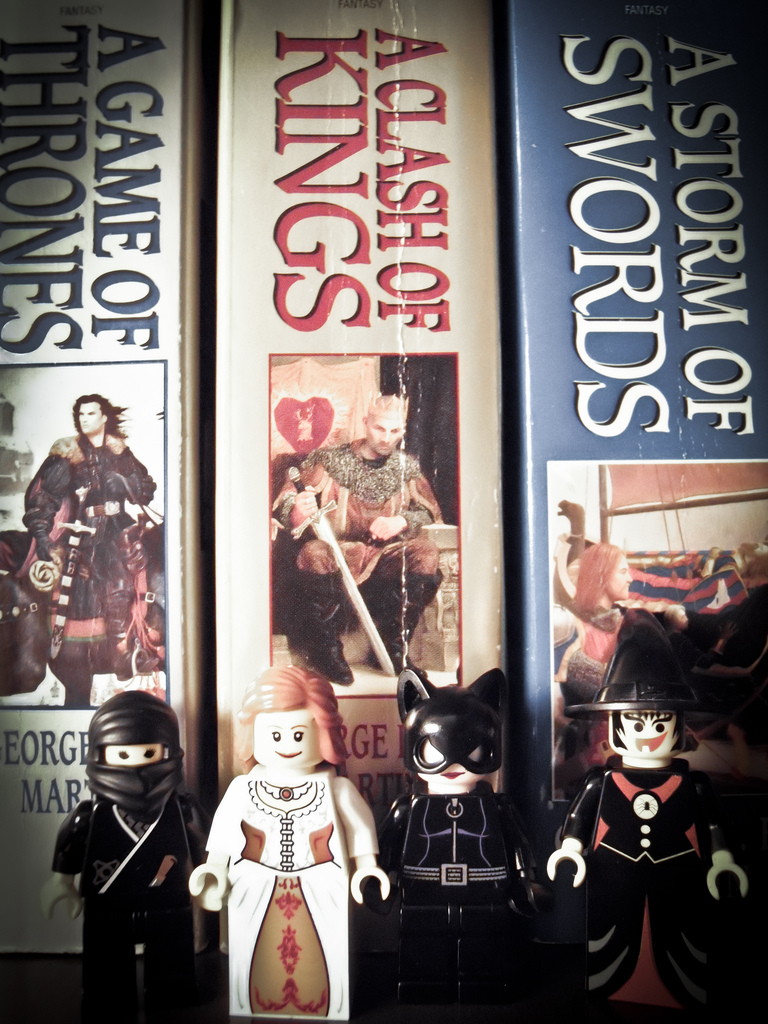 Looking for a gift idea for that voracious reader on your list?  Tired of reading the same old Sue Grafton or John Grisham novels?  Here's a list of my 16 favorites.
What makes me an expert on books?  Well, I was the Arrowhead Elementary School grade 5 champion and did constantly get yelled at by mom to turn my flashlight off  at 2 am and go to bed, so my recommendations carry some pretty heavy weight!
The EPoP Top 16 Books
1. Born to Run by Chris McDougall
This is hands-down my #1 book recommendation.  The characters in it are colorful, the writing amazing, and the content inspiring.  I've never run more than two miles at a time in my life, and this book had me out hitting the trails!  I've told so many people about it, I'm sure Chris McDougall owes me some royalties by now!  Pick it up and you won't put it down until you've "run" through the entire book.
2. Catch Me If You Can by Frank Abagnale
You've probably seen the movie, and it's a good one, but the old mantra that "the book is always better" definitely holds true here.  I'm not one of those people who enjoys reading the same book again and yet I've read this book THREE TIMES!  That right there tells you how awesome it is.  Just typing this makes me want to pick it up for a fourth time.
3. The Majic Bus by Douglas Brinkley
I blame this book for giving me my extreme case of wanderlust.  I read this right after college, and man, did I want to go back and take Dr. Brinkley's class!  A professor at Hofstra, Brinkley took 17 students on a 6 week roving bus trip through 30 states, reading and studying the Beatnik generation as they went while stopping at some of America's coolest landmarks.  I'll be petitioning Dr. Brinkley to run this class again, but this time for adults.  After reading this book, you will be too!
4. The Lost City of Z by David Grann
I stumbled upon this book while reading a top 10 books of the year list on some website or another, and man, am I glad I did.  I knew nothing about Percy Fawcett or the Lost City of Z.  Amazingly, Grann didn't know much more than I did about it before he embarked on his epic quest to uncover the truth behind Fawcett, his death, and the Lost City of Z.  Apparently, this is being turned in to a movie, but you don't need a movie to keep you glued to your seat for this story.  The book does that on its own.
5. The Know-it-All by AJ Jacobs
AJ Jacobs has a bunch of good "stunt journalism" books in which he turns himself in to a human guinea pig but this is my favorite.  I would never imagine that a book about reading through the entire Encyclopedia Brittanica could be anything other than excruciatingly dry, but Jacobs' humor and wit actually made me laugh out loud more than a few times.  Plus, now I know the abelone has 5 anuses.
6. The Four Hour Workweek by Tim Ferriss
This book was a game-changer for me and for many others.  It was the first book that made me realize that there was more out there than simply working a "regular" job and helped give me the kick in the butt I needed to pursue my entrepreneurial passions.  No, I'm not working four hours a week (in fact, I'm working harder than ever), but I'm doing what I WANT to do, not what I HAVE to do, and working when I want to, which has allowed me time to travel.
If you've got any entrepreneurial thoughts running through your head, this book is a must-read.  Even if you're completely satisfied with your job, this book will teach you to be more efficient with your time through simple tips like batching emails and limiting time for meetings.
7. Tipping Point, Blink, or Outliers by Malcolm Gladwell
I read these three books back to back to back, and in truth, they all blend together.  What's so important is that Malcolm Gladwell is the king at taking difficult concepts and theories and making them easily understandable for us non-geniuses.  Grab any of these three books and be prepared to have your entire perspective on life be blown to bits.
8. The Game of Thrones series by George R.R. Martin
These books are the fantasy books for non-fantasy readers.  I absolutely hate almost all fantasy stuff, whether it be books, movies, video games, etc.  I'm watching Lincoln before I'm watching Avatar.  And still…I love these books!  I can't get enough of them.  I ripped through the first three books in less than a month, and with each book coming in at 500-700 pages, that's no small feat.  If you haven't started reading them, get on it!  The TV series on HBO is also stellar.
9. The Great Gatsby by F. Scott Fitzgerald
When I was first made to read this book in 10th grade English, I had a knockdown, drag out fight with my teacher as to why this book was the most overrated piece of literature imaginable (I was not exactly a teacher's pet).  He stuck to his guns, and when I met him again 10 years later, he asked me if I had ever reread and reconsidered my stance.  I hadn't, but upon his urging, I finally relented. Seeing as it is now on this list, I guess you can easily deduce my new feelings after reading it a second time.  It sucks to admit you are wrong, but boy, was I wrong!
10. The Miracle at St. Anthony's by Adrian Wojnarowski
I'm a huge high school basketball nerd, and the Miracle at St. Anthony's is one of the best two books on the subject (with The Last Shot being the other).  One of Sports Illustrated best writers follows around the St. Anthony's team for a year to figure out how this team, located in one of the worst areas of Jersey City and without a real gymnasium, has become the pre-eminent high school basketball power in the nation.
The answer, he finds, is simple: Coach Bob Hurley.  If you know a little bit about sports, you may recognize the name.  Yes, Bob Hurley is the father of former Duke star point guard Bobby Hurley, and the driving force behind helping send tons of low-income kids to Division 1 schools for basketball.
11. The Last Shot by Darcy Frey
The Last Shot is the Friday Night Lights of high school basketball.  It's based around Lincoln High School, one of the best high school programs in the country, and since it was written in 1994, it mentions many players, such as Stephon Marbury, before they were stars.  If you're a sports fan, you'll love this look inside New York City high school basketball…and life.
12. The Book of Basketball by Bill Simmons
This book is best described as a really cool, really funny encyclopedia of basketball.  I'm not exactly sure why three basketball books made this list, especially since basketball isn't even my favorite sport, but if you are a basketball fan, you've got to pick up a copy of the Book of Basketball.  It's thorough but written in a way that only Bill Simmons can pull off.
13. Into the Wild by John Krakauer
Another example of the book being better than the movie, despite the movie being freakin' good (and the soundtrack being awesome).  In true Krakauer fashion, he doesn't leave you in suspense about the ending, but the way he weaves the events together to get to that ending is magical.  A sad but incredible story, told masterfully.
14. A Civil Action by John Harr
A book that I actually DID enjoy in high school…and once again, also a movie.  Who knew that the story surrounding a water contamination legal case could be so thrilling?
15. White Tiger by Aravind Adiga
The easiest way to describe this book is to pull it straight from Wikipedia: "The novel provides a darkly humorous perspective of India's class struggle in a globalized world as told through a retrospective narration from Balram Halwai, a village boy…it examines issues of religion, caste, loyalty, corruption and poverty in India."  Before reading this book, I knew virtually nothing about India. After reading it, I wanted to go there.
16. The Big Short, The Blind Side, or Moneyball by Michael Lewis
It's impossible to go wrong with any Michael Lewis book.  Like Gladwell, he is a king at taking a complex subject and making it easily accessible to the public.  The Big Short is a perfect example of this.  I know less about the financial market and the crash than most people 15 year olds and yet I was able to dive in to this book and come away with a decent understanding of just what went wrong.
He does the same thing with his other books, which you've probably heard of because of the blockbuster movies made about them.  If baseball is your thing, check out Moneyball.  If you want to read about the story of a young man escaping poverty through football, check out the Blind Side.  All are awesome!
Books I Want to Read:
1. Dark Waters by Jason Lewis
The first in a trilogy describing the world's first circumnavigation by pedal power.  Jason is a friend of EPoP, a truly remarkable fellow and has quite an amazing story to tell.  This is on my Christmas list, so I can't wait to dive in to it December 25th.
2. The Hidden Europe by Francis Tapon
I've always wanted to tramp around Eastern Europe and if I can't do it at the moment, the best substitute is reading Francis's amazingly detailed description about his experience in all 25 Eastern European countries.  Another member of my Christmas wish list!  If you're interested in buying it and want to help support Francis, another friend of EPoP, the best place to buy it is directly through his website, where you can also get a free 3 chapter sample.
3. The 4 Hour Chef by Tim Ferriss
The third book in the "4 Hour" trilogy, Tim this time introduces readers to the concept of meta-learning through the lens of cooking.  He teaches you how to learn any skill, whether it be language learning, Japanese horseback archery, or cooking, much faster than the average human.  He's a prime example of how meta-learning can be successful, and I'm super excited to read about his tips and tricks for doing it.
4. Vagabonding by Rolf Potts
One of the quintessential travel books for this generation, Rolf describes how to travel for extended periods of time and how to do it for cheap.  Traveling cheap? That's right up my alley…and although I've known about the book for years, I've never actually gotten around to reading the whole thing.
5. The Beach by Alex Garland
The movie was awesome, and having been to Koh Phi Phi (the setting for the movie), I'm looking forward to reading this book and seeing if it can live up to it's cinematic sister.
6. Long Way Round and Long Way Down by Charlie Boorman and Ewan McGregor
The TV series, shown on the BBC, is brilliant and this is another example of wanting to find out if the written version is just as good.  Long Way Round chronicles Ewan and Charlie's motorbike journey all the way around the world, from London eastward, passing through Europe, Mongolia, Russia, and the United States, among other places.  Long Way Down was made three years later, and in the same vein, although this time they travel from the top of Scotland all the way down through Africa to the Cape of Good Hope.
Your Recommendations
I've said my piece, now it's your turn.  I'm always looking for recommendations on great books, no matter what the genre.  What are your all-time favorite books?  What books do I absolutely HAVE to read?  Do you love or hate the Great Gatsby?  Let me know in the comments below.
(photo courtesy of meggle)