Mixed Nuts: May 1, 2013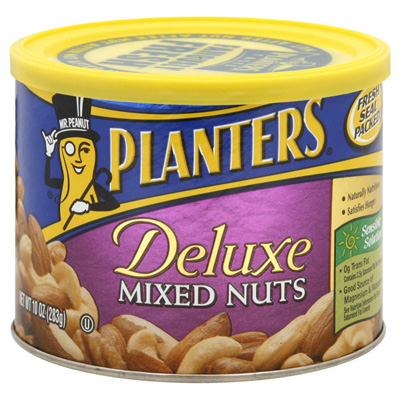 A little bit of housekeeping to get done on this beautiful first day of May, so I wanted to give you a few quick notes about what's going on here at EPoP headquarters and also what to look forward to in the coming months.
Here we go!
EPoP Award Booking Service
I've just re-launched my award booking service and I'm looking to add a few clients.
So if you have miles but don't want to book your own ticket, let me do it for you.
The prices are the LOWEST of any booking service out there and it's 100% risk-free; if I don't find you the ticket you want, you won't pay a dime.
Let Travis Do the Dirty Work and Find Me the Best Tickets
(you can also find the award booking service anytime under the "Products/Services" tab at the top of the page)
The Extra Pack of Peanuts Travel Podcast
In case you haven't heard yet, I'm doing a podcast.  And based on the responses and feedback so far, it's a hit….we've already surpassed 1,000 downloads for Episode 1, which has exceeded my wildest dreams!
The Extra Pack of Peanuts Travel Podcast is now available on iTunes and I've already released two episodes.  So head on over there and download them now!
You can also listen to them directly from my site if you'd like:  Episode 1 and Episode 2.
Also, I'd like to ask a huge favor:  The rating of a show on iTunes drastically affects its growth, so I'd really appreciate it if you rated it and/or left a review for it if you liked it.
Download the EPoP Travel Podcast and Rate It!
The 3rd episode, which will be released tomorrow (Thursday, May 2nd) is an interview with one of the world's coolest, most unique travelers.  You won't want to miss it!
The Big Blog Exchange
Thanks to all your votes, I made the finals of the Big Blog Exchange.  Unfortunately, out of the 100 finalists, I was not one of the 16 selected as a winner.
However, EPoP reader Andy, who has his own blog, Backpacking Diplomacy, was chosen.  Congrats Andy!   You can see the winners here.
Oh well…I may not have won, but now I know I have the best readers in the world!  Thanks for all the votes and support, I was blown away by it.  And you better believe I'll be running again next year!
Two Projects on Tap, Coming in the Near Future
The Ultimate Guide to Frequent Flyer Miles
I'm working on revamping my most extensive project, the Ultimate Guide to Frequent Flyer Miles, to make it even better.  In just a short time, I'll re-release it with very special pricing, so be on the lookout for that!
EPoPing Around the World
While the title of the project isn't completely decided yet, although I think "EPoPing Around the World" is pretty catchy, the idea is set and it's an awesome one.
I won't give away all the details, but basically, it will be a mission you guys, the EPoP Army, to travel to every country in the world.
Can we do it?  You bet we can!
Once I finalize the logistics of it, I'll be announcing all the details, but until then, I'll be bursting at the seams keeping it a secret!
Contact Me
As you can see, it's a busy time around EPoP headquarters, but don't forget that you can always shoot me an email (trav @ extrapackofpeanuts.com) with any questions or follow me on Twitter and Facebook to get the most up to date news.
Oh, and even if you don't listen to podcasts, give the EPoP Travel Podcast a try.  I think you'll really love it!
Happy (free) travels,
Trav