Mixed Nuts: Is the Citi 2 Browser Trick Dead?, Follow Live Updates of My Spain Trip, and Site Maintenance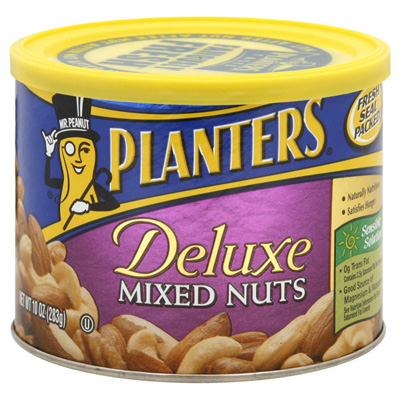 Hey EPoPers, just a few quick-hitters for you while I want to go out to dinner in Spain (which apparently never happens before 10 pm).
Citi 2 Browser Trick Dead? On Life Support? Alive?
The Citi 2 browser trick, which allows you to get 2 of the same Citi cards if you applied for them at the same time, may or may not be dead.  I used this trick on Dec. 31st to get two Citi Hilton Hhonors cards during my latest App-o-Rama.
However, some people at this Flyertalk thread have reported applying for both the Citi/AA Visa and Citi/AA Amex and getting denied for one because they "already received the bonus".  Others have reported that they still have been able to get bonuses for both.
Prior to these reports, everyone was able to double up and get the bonus for both if you applied on the same day.
No one knows for sure whether this is just a fluke or whether Citi finally wised up and is closing the loophole that allowed many of us to double up on Citi cards and rake in miles.
Only time will tell, so the moral of this post:  Proceed with caution if you are going after the two Citi AA cards, which I currently have listed as the #1 deal.  Before applying, check out the latest data points on the Flyertalk thread to see what the consensus has been, if there is one.
If it is confirmed that you are only able to get the bonus for one of the cards (which is currently 50k) and not both, I'll definitely move it from the top spot.
If anyone has experience with either getting both cards or getting denied one recently (January or after), let us know in the comments below.
Follow my Spain Trip Live
Sure, you'll get to read all about my trip when I get back home and find the time to write a trip report, but why not follow some live updates?  If you can't be there, you can at least live vicariously through me!
I've taken to Twitter and Facebook more and more recently, and I'm posting pictures and short updates on those platforms whenever I have internet access.
So come follow me on Twitter and like Extra Pack of Peanuts Facebook page to see just what I'm up to here in (not so sunny) Spain!
Website Maintenance
Extra Pack of Peanuts has been BRUTALLY slow in the last few months and no matter what I've tried, nothing has really worked.  So I've enlisted my good buddy and tech wizard Rob from IT Arsenal to move my site from my old host to a new one.
This will hopefully speed up the site dramatically (cross those fingers for me).  In order to move the site over, the site will be down from some point on Monday evening until possibly Wednesday.
I'm hoping it is much shorter than that (it might be up as early as Tuesday morning), so make sure to check back.  There will be a new post ready to go on Tuesday, so if the site is up by then, you'll see it!  If not, it'll post as soon as the site goes live again.
Ok, time to go indulge in the goodness that is paella (and cerveza)!  I'll be headed to western-most tip of Europe tomorrow, so follow me on Twitter and Facebook to see pics!
Cheers,
Trav