Mixed Nuts: A Limited Time 75k Offer from Amex, A New EPoP Service, My "New" Posting Schedule and Why the Links Will Be Better Than Ever!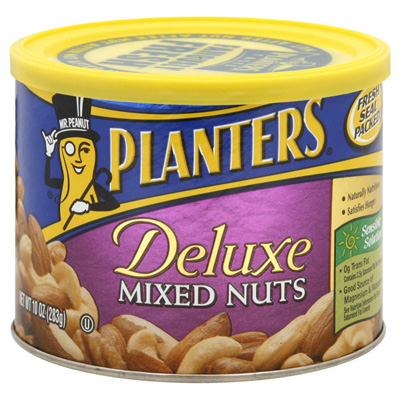 I've got a grab bag of information for you today, and since none of it is big enough to warrant it's own post, I've gone back to the ol' Mixed Nuts.
I'll tell you about the new 75k offer from Amex (and why it might not be good for you), a new service I'm offering, what type of posting schedule I'm going to adopt for Extra Pack of Peanuts, and why the links scattered throughout the Extra Pack of Peanuts website weren't working for the last week and why they are now going to be better than ever.
Let's dig in!
American Express Gold Business Card 75,000 Sign Up Bonus Until Jan. 28th
[UPDATE:  This offer is expired.  Check out my Best Current Deals page for the most up to date deals!]
We've seen this deal pop up here and there over the last year.  Every time, it's for a limited time only, and this time is no different.  If you want to get the sign up bonus, you'll need to apply for this card before January 28th.
Here is a quick rundown of the terms:
Earn 75,000 Membership Rewards points when you spend $10,000 in the first 4 months of Card membership.
3X points on airfare
2x points on purchases in the U.S. for advertising in select media, gasoline at U.S. stand-alone gas stations, and shipping
1X points on other purchases
Points are earned only on eligible purchases. Bonus points limitations apply.
$0 introductory annual fee for the first year, then $175
Introductory annual fee for Additional Gold Cards in the first year is $0; then, $50 for the first Additional Gold Card and no fee for other Additional Cards
Terms & Restrictions Apply.  Offer expires January 28th, 2013
The main thing to take note of is the minimum spend requirement.  $10,000 in 4 months could be difficult for many people, even if you are using Amazon Payments and buying gift cards.  As always, if you can't make the spend, don't apply!
If you can make the minimum spend, should you get the card?  Not always.
Amex Membership Rewards points have been highly devalued since they lost their affiliation with Continental.  Now, 75k Amex points might not be as great as it seems.
However, there are a few good transfer options.
First, they transfer to British Airways.  This is especially lucrative when there is a promotion going on, such as 40% or 50% transfer bonus.  Those 75k Amex points can turn in to 100k BA Avios points pretty quickly.
If you plan on taking any of the following 5 types of trips, earning BA Avios points is the way to go.
Amex MR points also transfer to Air Canada.  Air Canada has a decent award chart and can be a good transfer option if you plan on flying on United or USAirways because they don't charge a fuel surcharge when flying with those two partners.  However, they do charge a fuel surcharge for most partners, so be careful how you use them (learn all about fuel surcharges and how to avoid them here).
If you can make use of either BA Avios points or Air Canada miles and make the $10k minimum spend then I definitely recommend getting this card while the sign up bonus is high.
If neither of those options work for you, you may want to pass this time around.  Remember, a sign up bonus is only a good one if YOU can personally maximize those points.
Extra Pack of Peanuts Award Booking Service
When I first started Extra Pack of Peanuts, I often helped people book award tickets for free because I wanted to learn the ins and outs of the process and become an expert.
After a year, over a million frequent flyer miles booked, and many hours spent talking to usually clueless customer service reps, I can safely say that I am, indeed, an expert.
As the EPoP community continues to expand and grow, my schedule also continues to grow more and more busy (you guys write a ton of emails…which I love!).  Because of that, I'm now unable to take on every booking request and do them for free.
Over the past few weeks, I've decided to take on a few paid clients to make sure not only that it was something I wanted to do but also, more importantly, that I could do it well.
After an overwhelmingly positive response from the each and every client, and after realizing that I really enjoyed doing it, I decided to offer it up the public.
The terms are super simple and straightforward:
You give me the dates you want to travel, the destinations you want to travel to, the number of people going, and the mileage balances you have.
I search to find if there are any available flights that fit your travel plans.  If there are, I'll send you a document with all the available options.
You'll tell me which you want and I'll call the airline and book your tickets.  All you have to do is get on the plane!
You'll only pay after the flights are booked, confirmed, and you're 100% satisfied.
If I can't find any flights that match your travel plans, you won't pay a dime.
The cost is based per person:
$150 for the first person, $50 for any additional person traveling on that itinerary.
Earning miles is the easy part…actually booking them can be difficult!
If you like the idea of being helped by someone who knows the ins and outs of award tickets (like how to use stopovers and open jaws to get 3 trips for the price of 1), give the EPoP award booking service a try.
I'll be putting a tab at the top of the blog in the next few days with all the information about the award booking service.
In the meantime, if you'd like me to book a ticket for you, simply shoot me an email (trav@extrapackofpeanuts.com) with "Award Booking Service" in the subject.
The "New" Posting Schedule
As some of you may already be aware of, half a year ago I set out a plan to run "big" posts every Tuesday and Thursday, with some smaller posts, liked the Mixed Nuts or Hot Deals posts, scattered in as necessary.
The focus would be unique, quality content that taught you how to travel the world for free over quantity and simply rehashing every small deal out there.
This has worked well, and I stil stand behind the goal of the blog.  Unfortunately, over the holidays, life got in the way.  My posting schedule was thrown for a loop, and while the content was still strong, it came haphazardly.
And while you may or may not have noticed, the lack of consistency irked me.  I was not living up to my end of the bargain.  I was selling you guys short.
Therefore, I'm once again recommitting myself to the Tuesday-Thursday "big" post schedule.  You'll be getting a new post every Tuesday and Thursday.
If you're part of the newsletter mailing list, you'll get an email alerting you that a new post is up (and if you aren't…umm….what are you waiting for? Sign up in the box below).
As always, your enjoyment and satisfaction is my top priority with this blog, so if you'd rather see something done differently, please let me know in the comments below or through email.
Where'd the Links Go (and Why are They Now Better)?
Here's a long story made short(er):
As you all know, credit card deals are constantly changing.  If I wrote a post a month ago about a card and included an application link in that post for your convenience and that deal changed, that link may lead to a page that says "offer unavailable."
Before, I would manually have to go back through each and every post (which is a lot now that we've had over 110 posts on EPoP since it started), try to find the dead link, and change it.
This was not only tedious and time consuming, but also not very effective.  I'd constantly miss links that were dead.
Honestly, this was the worst part of running the blog.  I figured there had to be a better way…and luckily, there is.
Without getting too technical on you, I found a program called Pretty Link which allowed me to make a master link for each deal.  Now, whenever a deal changes, I can simply change the master link and it will automatically change all the older links, no matter where they are on the blog, to the new link and the new deal.
This means that any link, no matter how old of a post you are on, should always take you to an application page that is still alive and available.
This is also a major score for the Best Current Deals page, as well as the Airline Credit Card and Hotel Credit Card pages.  They will always have the most up-to-date links, so please feel free to use them whenever you apply.
Hooray!
I apologize to anyone in the last week or two who say "application link" in any of the posts but no link existed.  I was busy making sure that Pretty Link did actually work.
Now, EPoP is better than ever…and I won't be squinting at my computer screen and pulling my hair out each time a deal changes!
If you've got any questions about either of the four things discussed above, let me know in the comments below.