How to Use Amazon Payments: An FAQ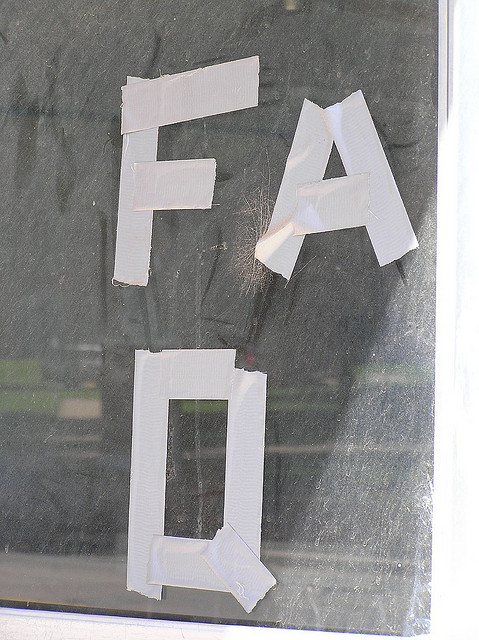 Using Amazon Payments for person to person transactions is no longer a viable strategy as of October 2014. It was a good run guys, we're sad to see it go.
Ever since I posted my video tutorial on How to Use Amazon Payments to Meet Minimum Spend Requirements, I've been getting tons of emails and comments with questions about some of the specifics.
And with good reason; while it is one of the best ways to help you meet a minimum spend requirement, or to simply rack up an extra 1,000 miles for free each month, it can be a little bit confusing at first.
However, after doing it once, you'll see just how easy it is.
For those who have yet to try it or have questions about some of the nuances, this post will serve as a guideline and hopefully clear up some of the confusion you may have.
If you've got a question that isn't addressed here, please feel free to ask in the comments below and I'll make sure to answer it!
1.  How much can I send per month?
You can send $1,000 per month from a personal account without getting charged a fee.
2.  Can I send $1,000 every calendar month or must I wait 1 month from my last payment?
It is $1,000 every calendar month.  If you send $1,000 on January 31st, you can send $1,000 again on February 1st.
3.  Why is my account capped at $500?
Your account may be capped at sending $500 at a time until you tie a bank account or a credit card to it.  Once you do this, you should be able to send $1,000 at a time.
In the meantime, simply send two different payments of $500 a few days apart.
4.  Who can I send Amazon Payments to?
You can send an Amazon Payment to anyone with an Amazon Payment account.  All you need to know is the email address they have associated with their Amazon Payments account.
5.  How can I avoid getting charged a cash advance fee by my credit card?
When sending a payment, make sure to mark the box "goods/services" every time.  DO NOT mark "Cash Advance".
6.  Are there any credit cards I can't use?
Not that I know of.  I have used Chase, American Express, Citi, Barclays, and Bank of America credit cards and never once incurred a fee.
7.  Will the person who receives the money have to pay taxes for using Amazon Payments?
According to Amazon, they will not issue a 1099 to the receiver of the payment unless they have completed $20,000 worth of transactions AND 200 transactions.
If you are using Amazon Payments to send 1 payment each month of $1,000 to the same person each time, that person should not receive a 1099 since they only received $12,000 and 12 transactions for the entire year.
Here is the exact wording from Amazon:
Beginning with the 2011 tax year, new Internal Revenue Service (IRS) regulations require that U.S. third-party settlement organizations and payment processors, including Amazon Payments, file Form 1099-K to report unadjusted annual gross sales or payment volume information for customers that meet both of the following thresholds in a calendar year
More than $20,000 in gross payment volume, and
More than 200 transactions.
8.  Can I use a different credit card each month?
Yep, sure can.  Just tie whatever credit card you want to use to your Amazon Payments account and then send the payment with that card.
I use a different one almost each month since I'm constantly trying to meet minimum spend requirements.
9.  Does Amazon Payments count as a purchase on your credit card and thus directly earn you points as well or does it only count towards a minimum spend total but not as a regular purchase?
Amazon Payments DOES COUNT as a purchase, and therefore, you will earn points for it.
If you send $1,000 a month, you'll earn 1,000 points.
10.  How do they calculate the $1,000 per month? For example, can I send $1,000 to one person and then $1,000 to another?
Each personal account can SEND $1,000 per month.  You'll only be able to send $1,000 per month, regardless of whether you send $1,000 to one person or $500 to one person, $500 to another.
If you've got a question that hasn't been answered, please feel free to ask below in the comments.  I'll be sure to respond and update this post as necessary.
(photo courtesy of bjmccray)