Foodie Photo Journal: Chiang Mai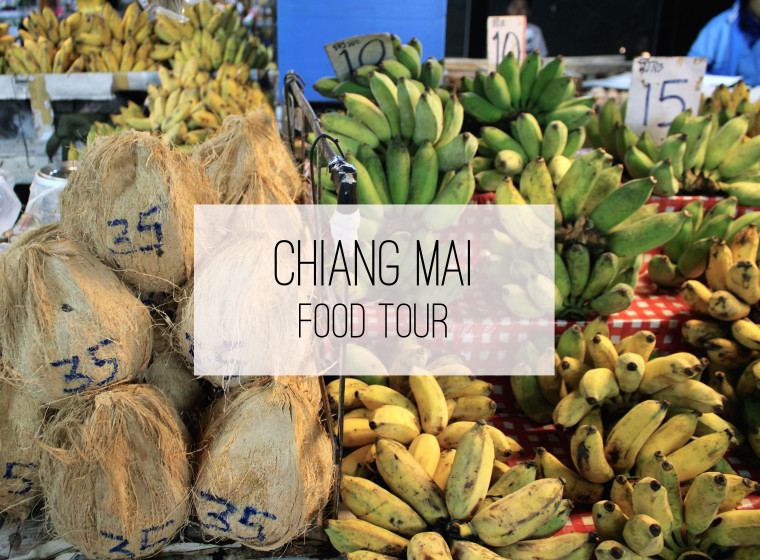 I think it is well known that Trav and I love Thailand.
While there are many reasons why we love this country – the people, the customs, the beaches – FOOD is at the top of the list. Eating well and eating cheaply is easy to do in Thailand. Some of our favorite meals have only cost 1USD. So we thought it would be fun to share some of our favorite foodie memories of our most recent trip to Chiang Mai, Thailand.
I should probably begin with Trav's favorite dish. The one he ate for five consecutive days and still dreams about when we are away from Chiang Mai.
Khao Soi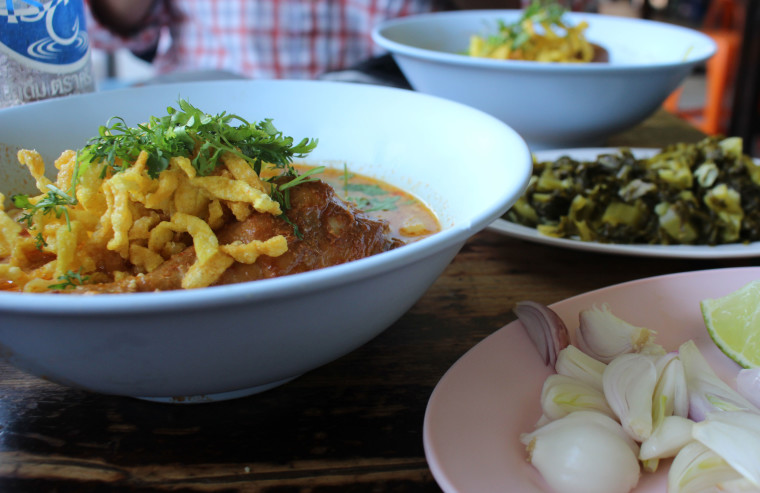 The best place to eat Khao Soi is at Khao Soi Mae Sai.
This dish is a Northern Thai speciality and it only costs 1USD.
I love cooking, and Trav dislikes it. However, when in Chiang Mai we always take a Thai cooking class and even Trav becomes enthusiastic.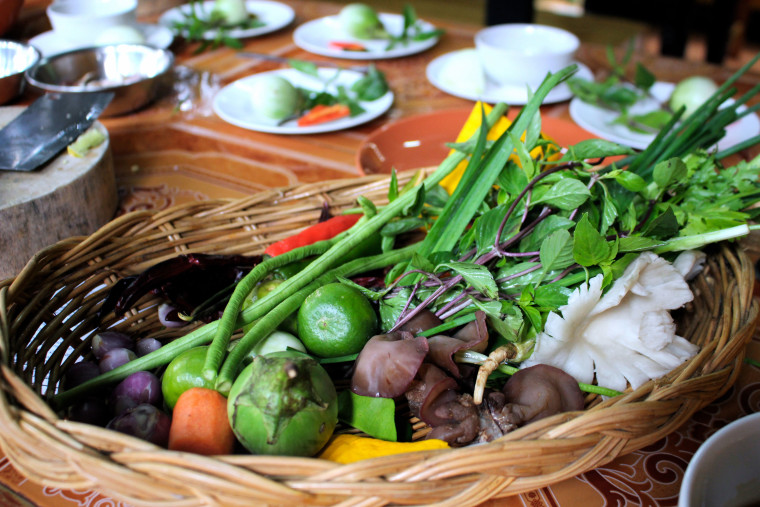 //gathering our ingredients//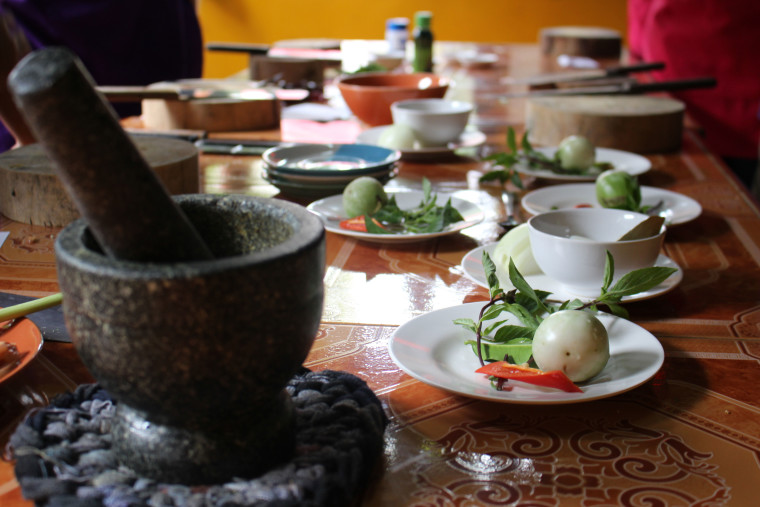 //preparing to make curry paste//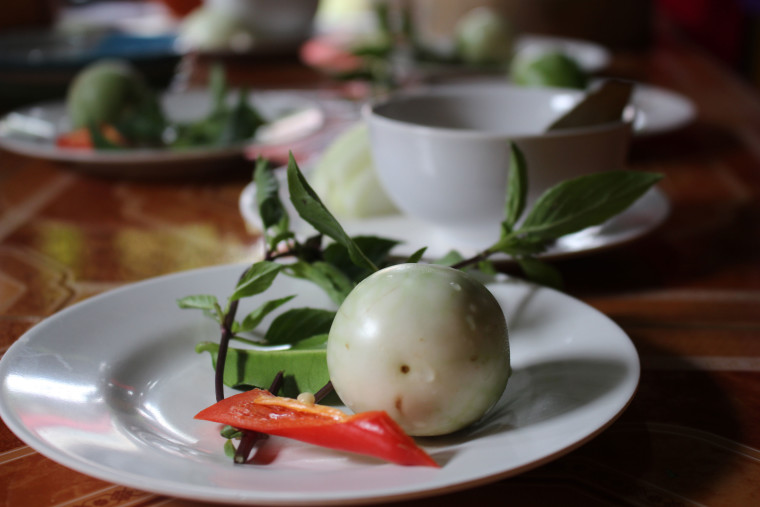 //tiny Thai eggplants//
Chiang Mai has many food markets but our favorite one is located north of the old city – Tanin Market (also called Siriwattana).
We went to this market almost every day as it was only a short walk from our hotel and had a huge selection of goodies!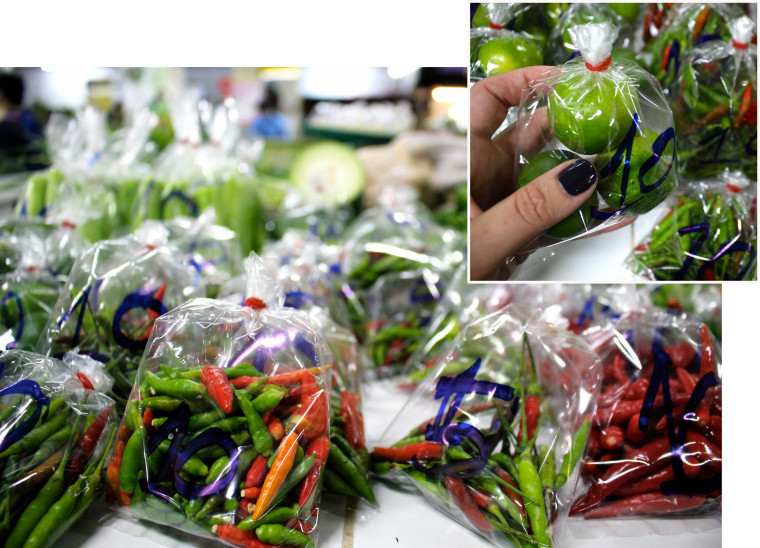 //tiny peppers and limes//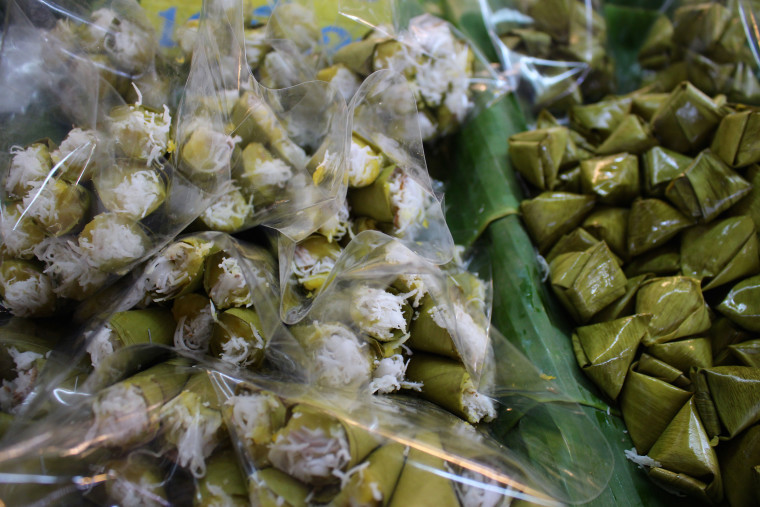 //sweet coconut and banana treats//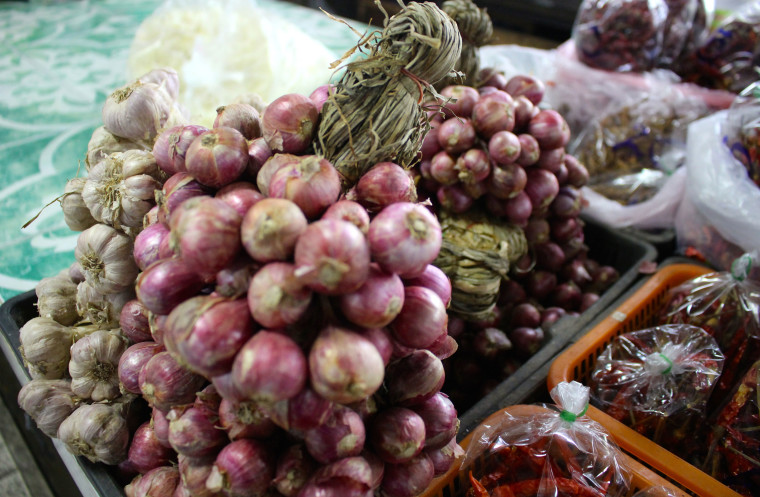 //mini Thai onions//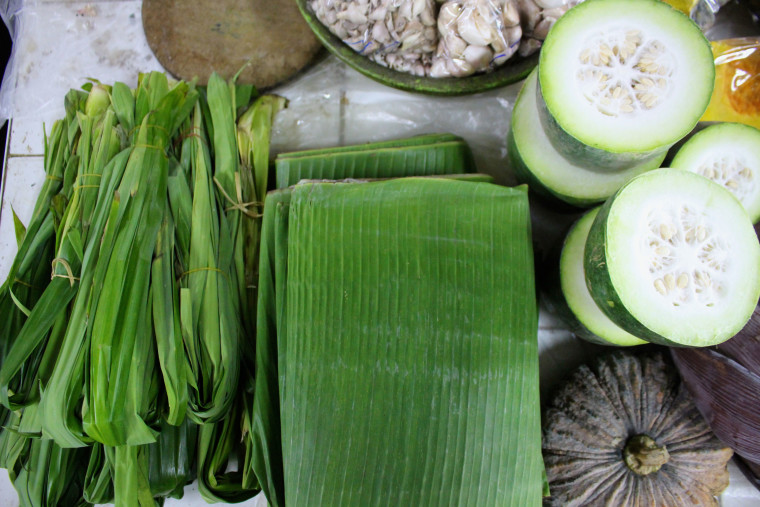 //mini bananas//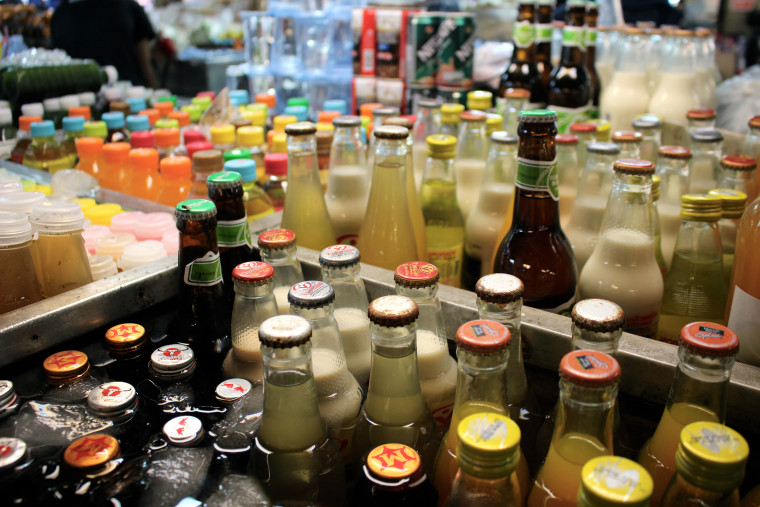 //drink selection//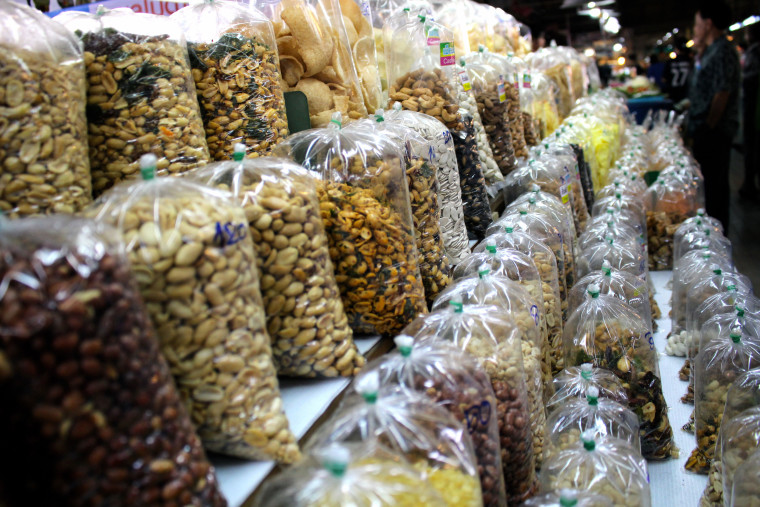 //bags filled with yummy goodies//
//coca-cola//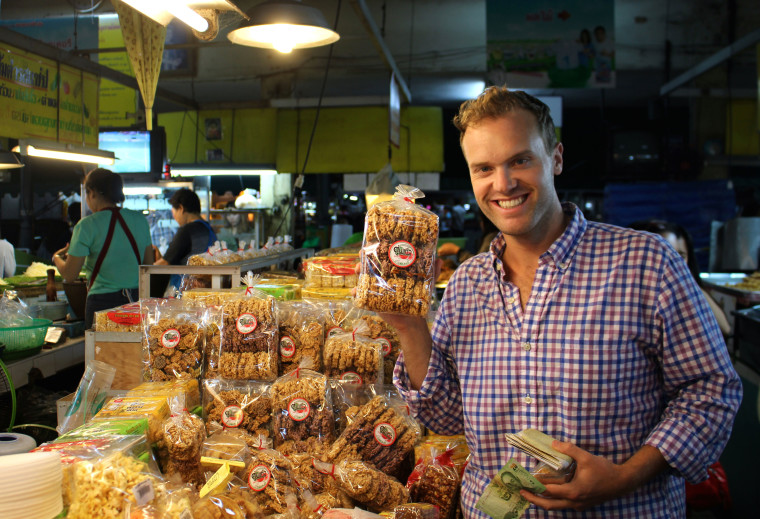 //Trav grabbing his favorite snack – caramel drizzled rice cakes!//
And just in case you missed it… a couple of our favorite Instagram pics from Chiang Mai.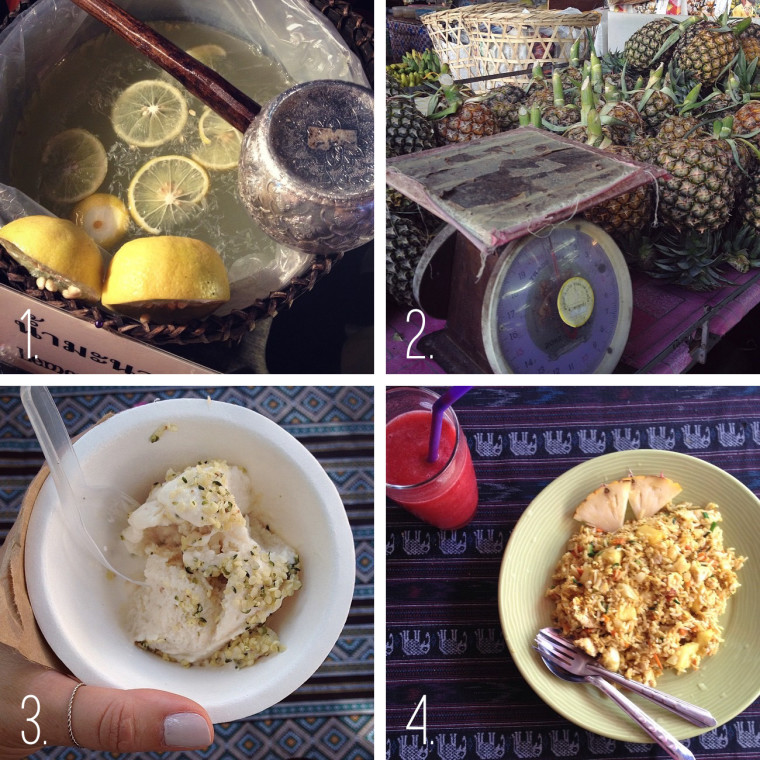 1//Fresh Lemon Water at the Sunday Night Market  2//Pineapples at Sompet Market  3//Vegan Hemp Ice Cream in Old City  4//Pineapple Fried Rice at Lucky's in Old City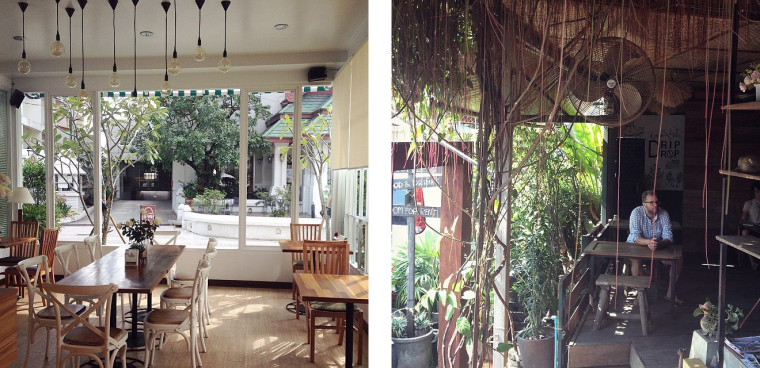 //Ab Petite Cafe//                                                 //Akha Ama//
Our two favorite cafes in Chiang Mai.
Akha Ama has one of the best cappuccino's I've ever had. Ab Petite Cafe has great wifi and western food. Not to mention air conditioning, which makes it one of the best places to work in Chiang Mai.
For more travel pictures you can follow Heather and Travis on Instagram.
What are some of your favorite foodie spots?