Why I Drove 18 Hours to Tampa…and Why It Was Worth It!
(if you just want to see the video, click here or scroll about halfway down)
5:05 pm, Thursday night.
I had just finished up work for the day and was planning an easy night.
Work out, eat dinner with the family, probably watch a little Thursday Night Football.
Fortunately, I decided to check my email one last time.
PING!
A new email from Randy Petersen, the guru of frequent flyer miles and creator of Boarding Area, Milepoint, and the Launchpoint Competition.
Travis, welcome to Launchpoint and we all look forward to your presentation on Saturday…
Saturday, as in 31 hours from right now.
…. in Tampa
Tampa, a whole 1,056 miles away from my home in Philadelphia.
I'd say I had a decision to make, but in reality, there was no decision.
I was going to Tampa, no matter what.
I was not going to miss my chance to participate in Launchpoint, a competition that offered travel startup companies a chance to compete for $50,000 of no-strings-attached funding.
You see, I've had the idea for Bolt for 2 years now.
A crowdsourced app that allows people to find GOOD wifi, wherever they are, through the reviews of users.
Think Yelp, but for rating wifi.
It's simple, practical, and a necessity for many people who are constantly traveling and needing to stay connected.
And while I've sat down with a designer and storyboarded the app,  figuring out how it will work and function, that's where I've stopped.
Why?
Two reason:
I don't have the funding to build the actual app.
I knew I truly believed in it and felt it could revolutionize the way travelers work, but I wasn't sure if others felt the same way.
The solution to both of these was Launchpoint.
$50,000 was enough to take Bolt from an idea and a dream to an actual functioning app that people could have on their phone in less than a year.
In less than a year, people's frustrations of not being able to quickly find good wifi would be gone.  
They'd have Bolt!
And just as importantly, I'd be presenting to a group of 500 businesspeople, travelers, and location independent professionals.
It was the perfect focus group to see if Bolt had validity.
Only two small problems:
I had to get my ass to Tampa.
I had to create a presentation that would blow them away.
No problem, right?
I still had exactly 41 hours until I'd be taking the stage.
The Presentation
Because of my background as a teacher, putting together a PowerPoint presentation would have been the easy, and obvious, choice.
But everyone who has sat through more than one PowerPoint presentation knows how lame they are, even when done well.
I wasn't risking my chance at $50,000 on a PowerPoint presentation!
I grabbed Heather and my iPhone and headed downtown.  
We had 2 hours of daylight left, and we were going to shoot a video.
I storyboarded the video in my mind on the way in to town (not the last time I'd be working in the car) and we got to work.
About 100 quizzical looks, 40 takes, and 1 confused barista later, we had the footage needed.
And because I'll never be confused with Brad Pitt, the filming took longer than it should have.
Daylight was gone, and the hours were ticking down.
It was 8:30 pm, and all I had was a bunch of 10-15 second crude clips on an iPhone.
Next up was getting a logo.
Luckily, my cousin's fiance ticks all the right boxes:
a graphic design master
someone who understands how crazy I am
and a helluva nice guy
So when I called him and asked:
"Can you please put a logo together for me tonight, preferably in the next hour?  I'll explain later"
His answer of "sure, let's do it!" wasn't that surprising.
I drove over to his place, we talked out some ideas, and voila, two hours later, I had myself an awesome logo.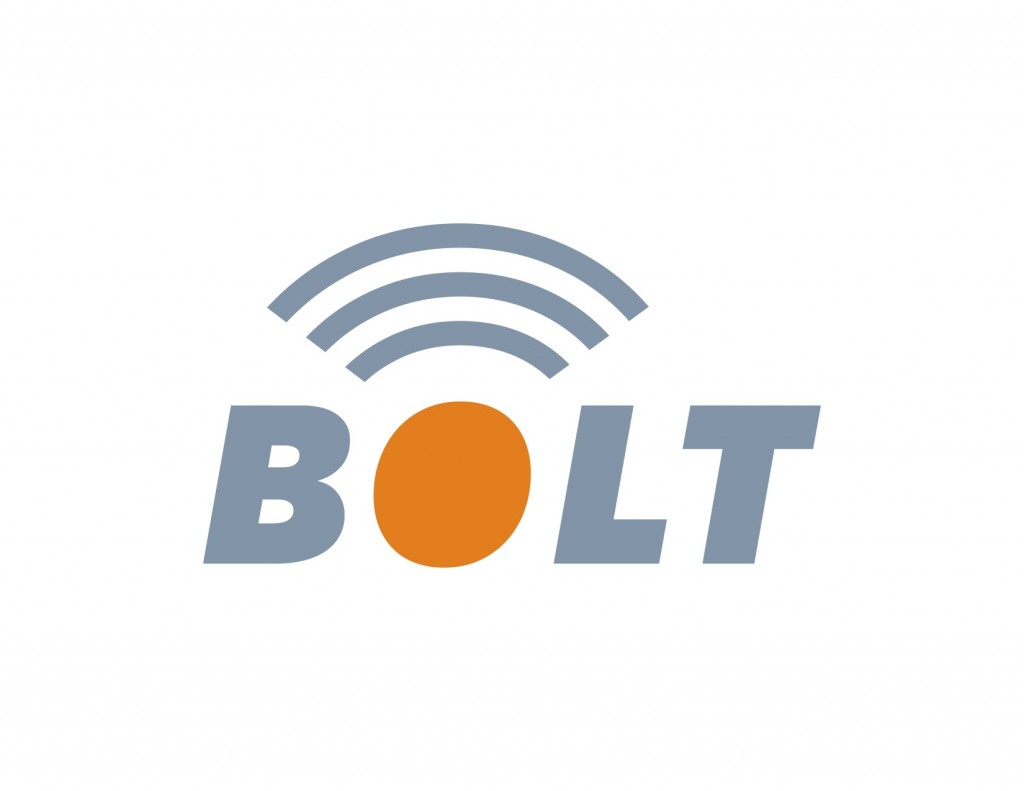 But it was 10:30 pm, and I still had no real presentation.
Welcome to crunch time.
I locked myself in my office, and for the next two hours, spliced together the clips, added voiceovers, and breathed a sigh of relief.
12:30 am, Friday morning and I was ready for bed.
I played the video back one last time…
and IT SUCKED!
What was supposed to be less boring than a PowerPoint was, in fact, more boring!
2 minutes of voiced over video clips?
Ewwww.
And this is where I started to have a panic attack.
My normally calm and laid back demeanor was ripped away in one fell swoop.
I wasFREAKING out!
Enter my better half.
Heather came up to the room and in one minute, offered two suggestions that transformed the presentation.
Add music in the background.
Cut out 75% of the talking and use text to convey the message.
Hmmm…two of the most basic elements of making a good video that I had completely disregarded.
A lifesaver…and a genius!
While Heather packed my bags (she's a really do-it all-type girl), I started over from scratch.
Two and a half hours later, I had finally put together a video I could be proud of.
Getting to Tampa
I write a blog about how to travel for cheap, so this should be the easy part, right?
Well, believe it or not, sometimes there only so much you can do, and booking plane tickets 12 hours before you need to leave gives you limited options.
As soon as I got the email from Randy, I began looking for any possible way to get down to Tampa using miles…
Nothing!
After an hour, I decided that I'd just swallow my pride and buy tickets on Southwest for Friday morning from Philly to Tampa.
One way was $370.
Ouch!
Luckily, we had the SW Companion Pass, so that was $370 for both Heather and I, but still.
That's highway robbery for someone used to flying for free!
And, we still had to find tickets back from Tampa at some point.
Regardless, I fell asleep Friday morning at 3:00 am with the plan to catch a Southwest flight from PHL at 8:30 am.
3 hours later, we woke up, got ready, grabbed our bags, and headed to the airport.
As someone who is not accustomed to being awake that early, I was amazed that there was so much traffic.
At 7:40, we approached the exits for I-95.
North would take us to the airport.
South would take us to…Tampa.
I sat in the middle lane for as long as possible, and at the last moment, jerked the wheel right.
We were driving to Tampa!
I called up Southwest, cancelled my fully refundable tickets (an amazing perk of Southwest, by the way), and filled up with gas.
This was going to be an adventure!
And it was, for the first 12 hours or so.
We sang at the top of our lungs to music…
chatted on speakerphone with some old friends…
booked a hotel in Tampa on my iPhone…
and even stopped off at CVS to buy some Vanilla Reload cards!
During the drive, I also realized that the voiceovers I recorded the night before had been recorded through my computers mic, and not through my professional mic I use for podcasts.
Whoops!  
Guess I had never turned the mic to on.
Hunched over in my seat, computer on my lap, trying to block out the noises of the highway, I even re-recorded the voiceovers while Heather drove.
And it worked!
Spirits were high!
And then, it started to get dark.
And we were still in Georgia.
After a brutal 5 hours of fighting off sleep and nerves, we rolled in to the Suburban Extended Stay Tampa (only 6,000 Choice points!) at 12:30 am, Saturday morning.
18 hours on the road, straight.
We were bushed.
And yet, I still couldn't sleep.
I was too nervous.
So I sat up for an extra hour, re-recording a 3rd set of voiceovers!
Finally, after knowing I had done everything I possibly could to be prepared for the competition, I fell asleep exhausted.
It had been 32 hours since I had learned that I was presenting.  
I had shot a video, edited it together twice, had a logo created, recorded the voiceovers three times, and driven to Tampa.
Why It Was Worth It
I woke up 6 hours later and headed over to the Hyatt, where the competition was being held.
I practiced up on stage with no one in the room.
I paced.
I practiced up on stage with a few people trickling in.
I paced some more.
I went to the bathroom 5x times in half an hour.
And then, finally, I went on stage and presented.
At 11:00 am, 42 hours after I first received the email.
And….I WON!
Happiness, and to a larger degree, relief, rolled over me.
I went to the pool.
And drank a margarita…or two!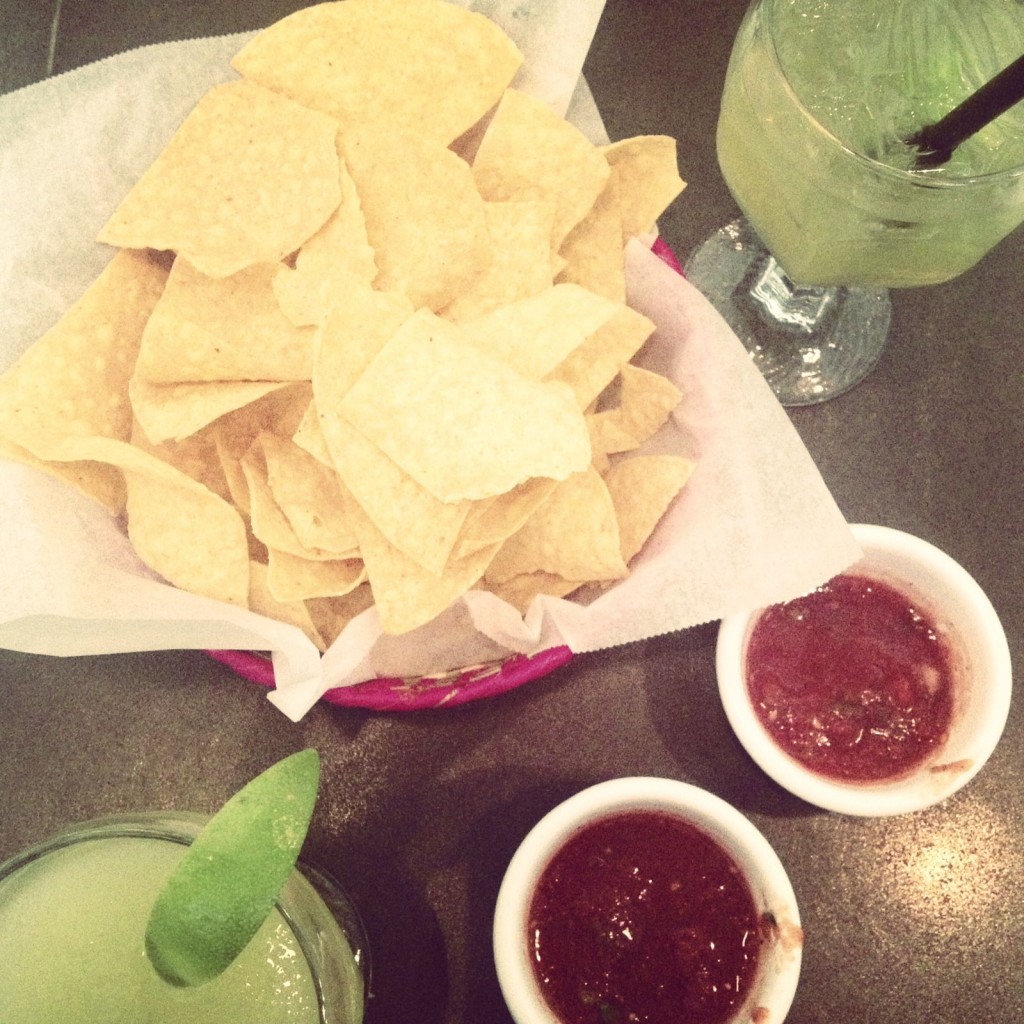 What's Next
Now that I've won this round of Launchpoint, I've earned a place in the Launchpoint finals.  
I'll be going up against the 1st place and runner up finishers from April's competition and the runner up from this competition.
The Launchpoint finals will be run online, and will be open voting for anyone who wishes to support an idea.
The tentative date for the finals is sometime in early to mid January, and will run for a month.
Whoever gets the most votes, will win the $50,000.
Of course, I'll be giving you more details as they become available, but I'd love your support for Bolt.
I'll be going up against much bigger competitors.
Some have fancy websites.
Some already have a product.
And some already have angel investors.
I have an idea, a dream, and the drive to make it come true.
It will be a true David vs. Goliath…but we all know how that turned out!
Out of the four ideas, I believe Bolt will appeal to the most people and is the easiest to implement.
$50,000 would be enough to take an idea and actually have the app built.
It would be enough for each and every one of you reading this post to have the Bolt app on your phone in less than a year.
And it'll be enough to make the app available FOR FREE!
Let me just close by saying thank you to everyone who has supported both myself and Extra Pack of Peanuts over the last two years.
EPoP has been my first foray in to entrepreneurship and working for myself, and it's taught me that there is no better feeling than
building a community of like-minded people
helping others do something they never thought possible
and chasing my own dreams
…ALL AT ONCE!
Bolt fits all three of those criteria, and thanks to you all, I'm going after that dream!